Men's soccer falls to Trinity in home opener
---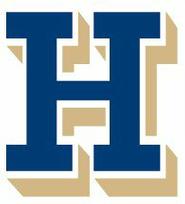 Christian Carrasquillo '14 scored after a scramble in front of the net in the 83rd minute to give Trinity College a 2-1 win over Hamilton College in a NESCAC game at Hamilton's Love Field on Sept. 8.

After a scoreless first half that was interrupted by a 45-minute weather delay, Trinity's Timothy Shea '15 scored on a pass from Anthony El-Hachem '13 less than two minutes into the second half. Shea collected the pass and crossed it by goalkeeper Eric Boole '13 into the center of the net.

The Continentals (1-1-0 overall, 0-1-0 NESCAC) tied the game in the 63rd minute when Trinity allowed an own goal after a free kick taken by Hamilton's Brian Whiston '13. Bantam goalkeeper Jason Katz '15 punched the ball away to a Trinity defender who kicked it back into the goal while trying to clear.

Katz came up with two big diving saves for Trinity, and Hamilton's Hennie Bosman '13 had two shots bang off the post in the first half. Boole finished with three saves for Hamilton and Katz stopped five shots for the Bantams.

The Continentals outshot the Bantams 11-9 and held the advantage in corner kicks, 5-4.

Hamilton hosts NESCAC opponent Williams College on Tuesday, Sept. 11. Trinity (1-0-0, 1-0-0) hosts Worcester State in non-conference action on Wednesday, Sept. 12.