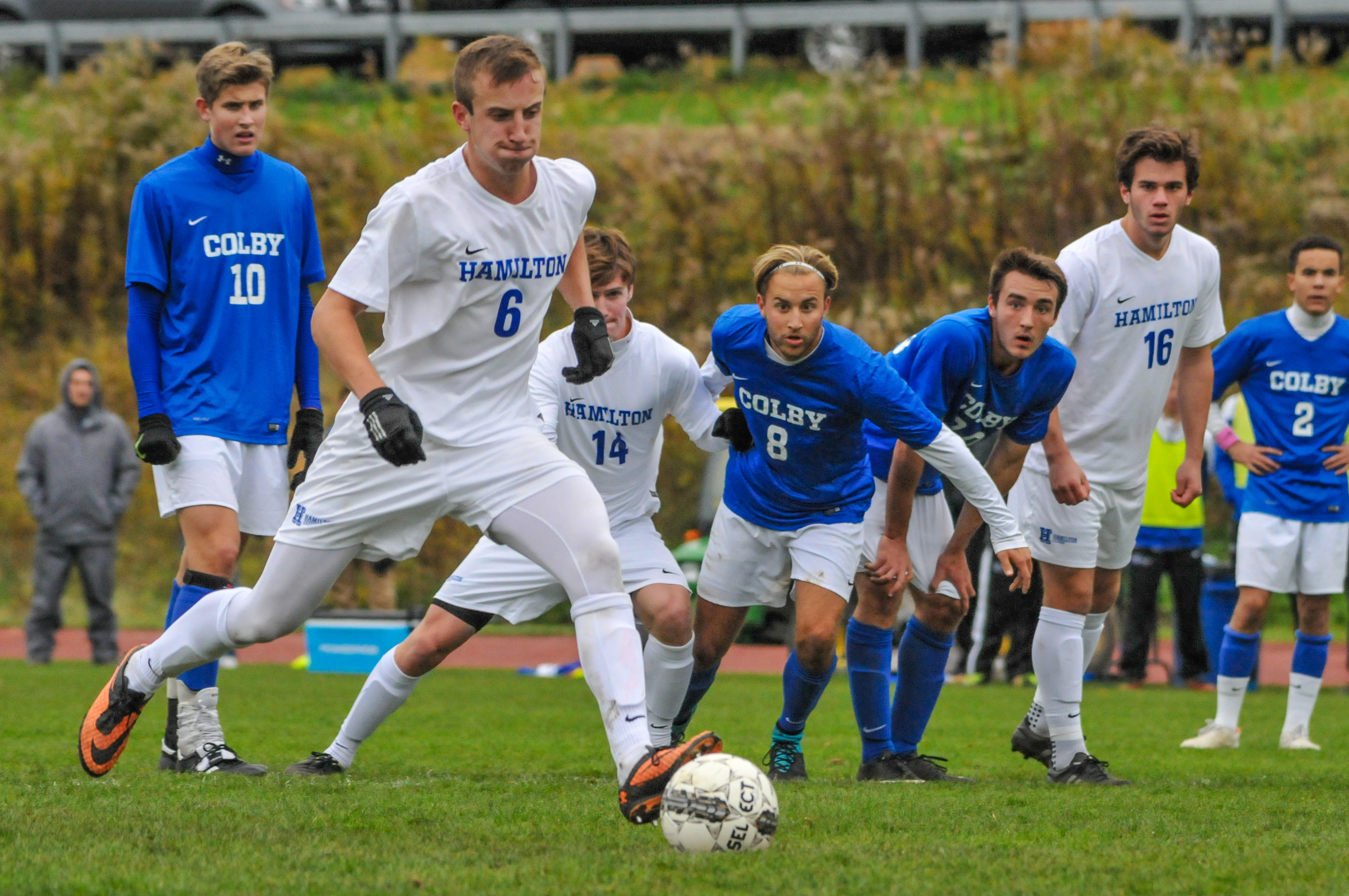 The Hamilton College men's soccer team wrapped up the 2015 season with a win, blanking visiting Colby 1-0 in a NESCAC game at Love Field Saturday. The Continentals (6-9-0, 3-7 NESCAC) won their regular-season finale for the third time in five years.

Box score

Erich Marcks '16 – one of six seniors honored before the game – provided the game's only goal, converting a penalty kick late in the first half and the Continental defense held Colby (3-8-3, 1-6-2) to five shots.

Marcks notched his second successful penalty kick of the season (he scored the tying goal in Hamilton's overtime win over defending national champion Tufts). The Continentals were awarded the kick when a Mule defender was whistled for a hand ball in the penalty box following a corner kick played into the box by Myles Pindus '19.

Colby's best chance at the tying goal came late in the 88th minute when a loose ball in front of the net wound up at the feet of Cam Clouse, who sent a close range shot just outside the right post.

Harris Pollack '17 made a pair of first-half saves to record his fourth shutout of the season and the seventh of his career.

John Pappas stopped four shots for Colby.