Men's soccer Liberty League tournament preview
---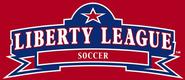 Hamilton College travels to Hobart College for the second time in four days for a 2009 Liberty League men's soccer tournament semifinal game on Tuesday, Nov. 3.
The game is scheduled to start at 1:30 p.m. on Cozzens Field. Click here for live statistics and click here for live audio. Hamilton (9-4-1 overall) is the third seed and the Statesmen are the No. 2 seed in the four-team tournament.
The two teams met in the regular season finale on the same field on Oct. 31, and Hobart emerged with a 2-1 victory to stop the Continentals' win streak at seven games. The teams tied for second place in the league standings with identical 5-2-0 records.
The other semifinal pits Union College against league regular season champion Rensselaer in Troy, N.Y., on Wednesday, Nov. 4. The championship game is Saturday, Nov. 7, at the site of the highest remaining seed.
The Continentals are aiming to capture their third league tournament title. Hobart (12-3-2) has never won the tournament in five previous appearances. Hamilton has played the Statesmen once in the tournament. Hobart won 1-0 in 2003 and it remains the Statesmen's lone victory in tournament history.
A capsule look at both teams can be found below.
No. 2 seed HOBART COLLEGE
Overall record: 12-3-2
League record (finish): 5-2-0 (Tie-2nd place)
NCAA regional ranking: Fourth in East Region (as of Oct. 28)
Head coach: Shawn Griffin, 10th year at Hobart, 103-67-21 (195-112-30 overall)
League tournament appearances: Sixth
League tournament titles: None
League tournament record: 1-4-1
Last win vs. Hamilton: Oct. 31, 2009 - 2-1 (at home)
Record at home: 5-2-2
Goals scored: 33
Goals allowed: 16
Leading goal scorers: Will Abbott '13 (5), Alex Kittelberger '13 (5), Tommy Hayes '12 (4), Michael Moulton '12 (4)
Assist leaders: Hayes (5), Kevin McCarthy '11 (4)
Starting goalie: Charlie Hale '12 (0.90 gaa, .820 save pct., 12-3-2 record, 8 sho)
No. 3 seed HAMILTON COLLEGE
Overall record: 9-4-1
League record (finish): 5-2-0 (Tie-2nd place)
NCAA regional ranking: Eighth in East Region (as of Oct. 28)
Head coach: Perry Nizzi, 12th year at Hamilton, 115-53-15
League tournament appearances: Seventh
League tournament titles: Two (2004, 2007)
League tournament record: 4-4-1
Last win vs. Hobart: Oct. 4, 2003 - 2-1 OT (at home)
Road record: 6-1-1
Goals scored: 23
Goals allowed: 11
Leading goal scorers: Jon Sanford '11 (8), Hennie Bosman '13 (3), Marcus Dormanen '10 (2)
Assist leaders: Sam Dwyer '10 (3), Bennett Weinerman '11 (3)
Starting goalie: Eric Boole '13 (0.61 gaa, .887 save pct., 9-3-1 record, 5 sho)