Men's soccer loses at Bowdoin
---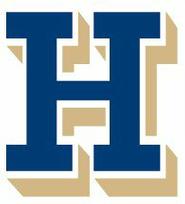 Bowdoin College's Noah Safian made four saves and the Polar Bears shut out the Hamilton College Continentals 2-0 in a NESCAC game at Bowdoin's Pickard Field on Oct. 12.

Box Score

Bowdoin's first goal came in the 75th minute after Matt Dias Costa won a 50/50 ball against Hamilton goalkeeper Freddy Porges '14. Dias Costa then slid into the box and chipped the ball into the net.

The Polar Bears (4-2-3 overall, 2-2-2 NESCAC) added an insurance goal with 2:47 remaining. Sam White led a rush down the field against a lone defender and sent a cross in to Zach Danssaert for the two-goal cushion.

Bowdoin held a 7-1 advantage in corner kicks, and both teams were credited with 10 shots. Griffin Abbott '15 had three of those for the Continentals (2-4-3, 1-2-3).

Hamilton travels to Middlebury College for another NESCAC game on Sunday, Oct. 13, at 2 p.m.