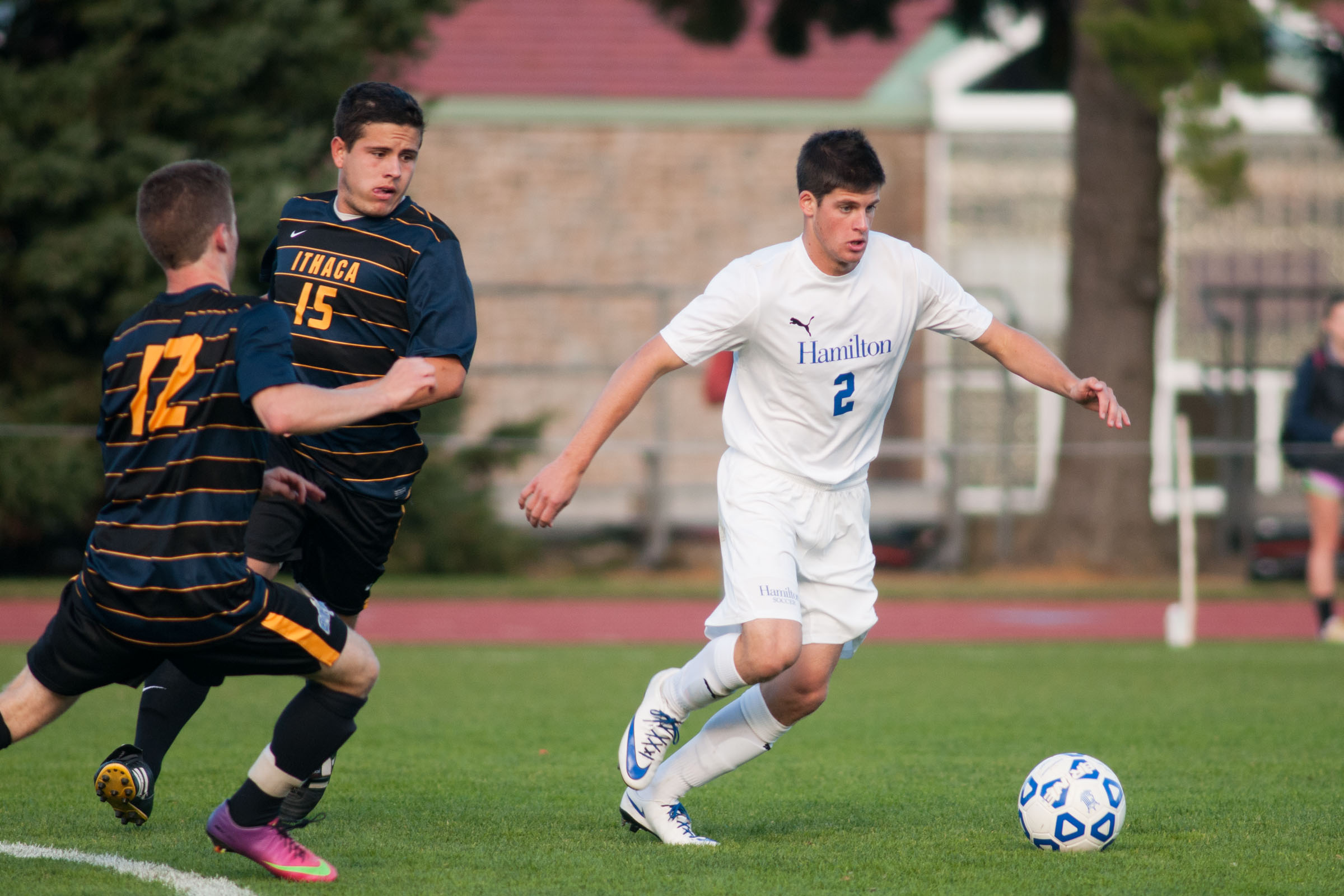 The Hamilton College men's soccer team allowed four straight goals in Tuesday's NESCAC game at Middlebury, dropping a 4-2 decision.

Box score

The Continentals (3-4-0, 1-3 NESCAC) scored the game's first goal and closed out the scoring with a goal in the 79th minute but the Panthers scored twice in each half to seal the win.

Mike Lubelczyk '17 opened the scoring 12:34 into the game, heading in a cross that Zack Becker '16 sent in from the 18. Lubelczyk pushed the pass inside the far post for his second goal of the season.

A pair of Panther goals gave the hosts a 2-1 lead heading into intermission. Middlebury pushed its advantage to 4-1 with two goals in the first 21 minutes of the second period.

Alec Talsania '17 netted his first goal of the season, sending a shot past Middlebury goalkeeper Greg Sydor from 18 yards out.

Harris Pollack '17 made five saves before Peter Calleri '18 stopped a pair of shots in his first collegiate appearance.

Middlebury's Adam Glaser scored the tying goal and assisted on Tom Bean's go-ahead goal 2:41 before intermission. Greg Conrad and Deklan Robinson scored second half goals for Middlebury, who improved to 5-1-1 (2-1-1 in the NESCAC).

The Continentals return home for a pair of NESCAC games this weekend. Hamilton hosts Wesleyan Saturday and Tufts Sunday in 1:30 p.m. games as part of the school's Fallcoming Weekend.