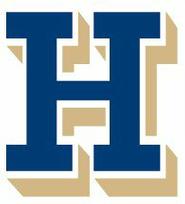 The Hamilton College men's soccer team wrapped up its season on Wednesday afternoon, losing a 1-0 NESCAC game to visiting Williams College at Love Field. The Continentals finished with a 5-8-2 overall record and went 1-7-2 in the NESCAC.

Box score

The Ephs (8-5-2, 6-3-1) withstood a Hamilton penalty kick in the 71st minute and scored the game's only goal eight minutes later.

Zach Grady '15 broke the scoreless tie with his team-leading 10th goal of the season. Chris Conder '15 took a corner kick for Williams that the Continentals disrupted and sent toward midfield. The Ephs stopped Hamilton from clearing the ball and Grady fed Geoff Danilack '16. Grady took the return pass, dribbled around a defender and scored with a low shot from the left side.

Williams goalkeeper Christian Alcorn '17 made the biggest of his four saves in the 70th minute, stopping a penalty kick to preserve the scoreless tie. The Continentals were awarded the kick after a scrum in front of the net that was set up by Dan Kraynak '15, who carried the ball down the left side and took a shot from a tight angle that bounced off the left goal post to the front of the net. Shots by John McGuinnis '16 and Bayard Geeslin '16 were both blocked in front by Williams defenders but the Ephs were called for a hand ball in the box. Kraynak's penalty kick was saved by Alcorn sliding to his left.

Alcorn's shutout was his fourth of the year and the seventh overall for the Ephs. Hamilton's Harris Pollack '17 made six saves.

Williams had two prime scoring opportunities in the game's first five minutes but a Conder free kick from 30 yards out hit the crossbar at the 3:27 mark. Two minutes later Grady intercepted a goal kick but sent a long shot way over the net.

Chris Seitz '15 came up with two big defensive plays for Williams. He deflected a Continental cross in the 53rd minute and cleared a ball off the line after Alcorn had made the initial save on a Kraynak shot.

Hamilton's final chance at the tying goal came with 2:25 left when Erich Marcks '16 volleyed a shot just wide of the right post after a corner kick had been headed three times in the box.