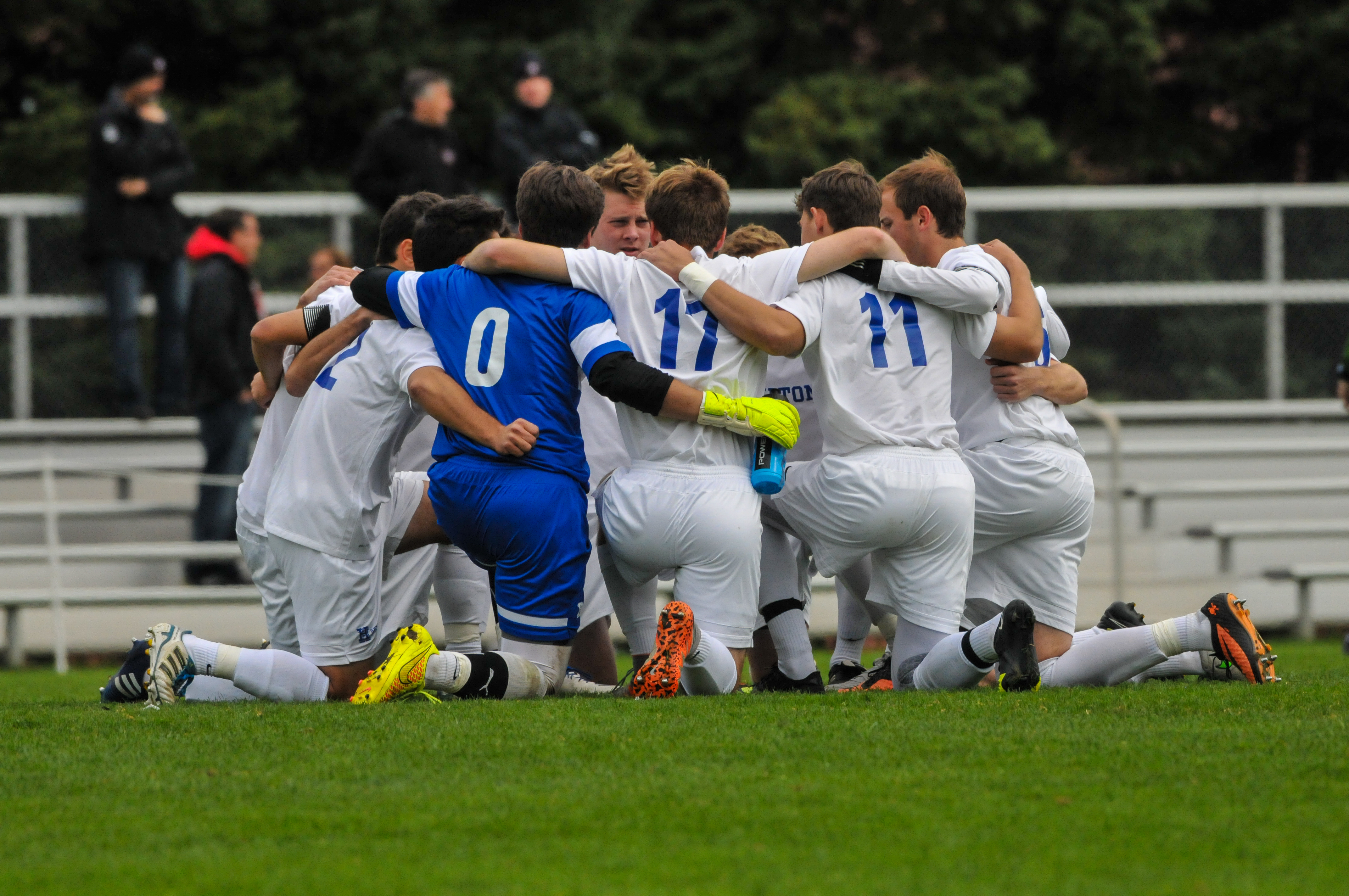 The Hamilton College men's soccer team made its last road trip of the season Wednesday, losing 4-0 to Williams in a NESCAC game in Williamstown, Mass.

Box Score

The Continentals (5-9-0, 2-7 NESCAC) held Williams scoreless for the game's first 55 minutes before the Ephs (7-4-2, 4-3-1) netted four goals, including three in a 13-minute span.

Hamilton goalkeeper Harris Pollack '17 made six of his 10 saves in the first half to preserve the 0-0 tie.

Eli Morris '18 had the Continentals' best scoring opportunity of the period when a free kick from midfield bounced into the box at his feet but his shot was blocked by a Williams defender.

The Ephs got on the scoreboard eight minutes into the second period on a goal by Mark Sisco-Tolomeo. Mohammed Rashid added an unassisted goal 10 minutes later and picked up his second goal with 24:22 left in regulation. Malcolm Moutenot, who assisted on Sisco-Tolomeo's game winner, and J.C. Bahr de Stefano assisted on Rashid's second goal. Gregory Andreou closed out the scoring, converting a pass from Malcolm Singleton in the 79th minute.

Christian Alcorn and Aaron Schein combined to make four saves to earn the shutout.

The Continentals close out their season Saturday, hosting NESCAC rival Colby in a 1:30 p.m. contest as part of Hamilton's Family Weekend.