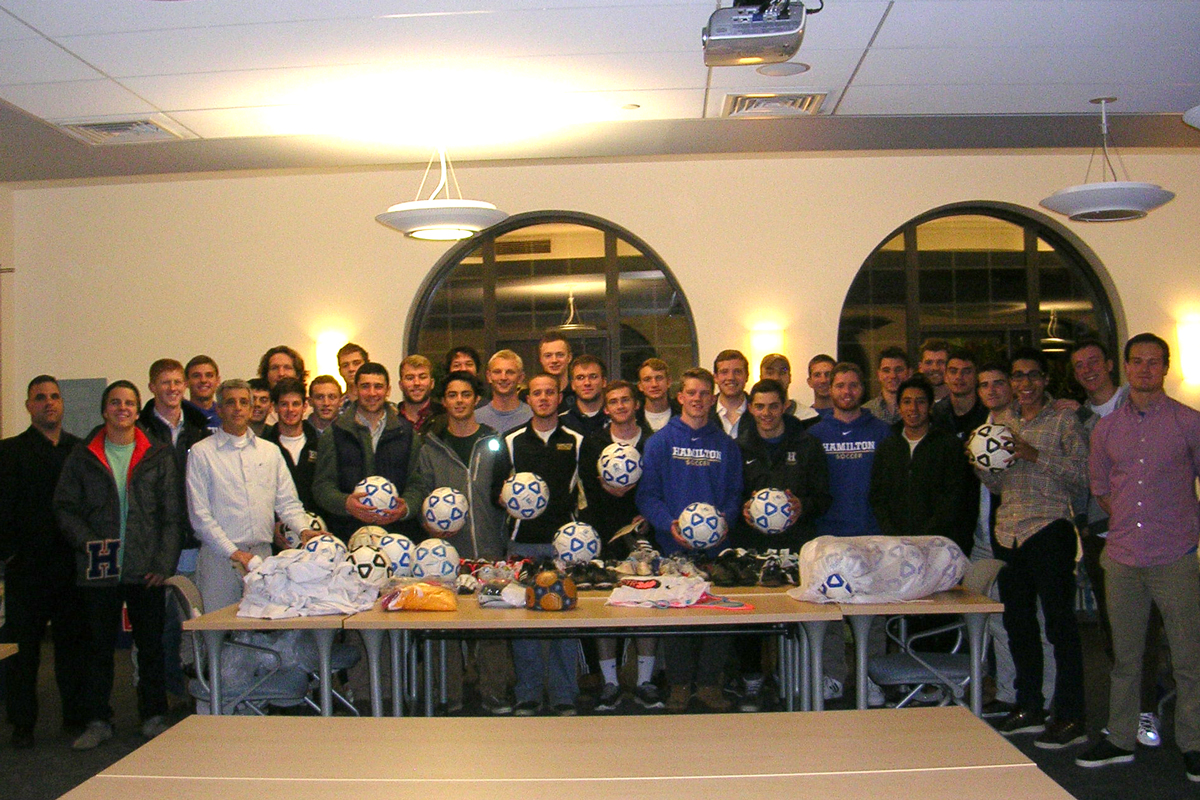 Six members of the Hamilton College men's soccer team will travel to Guatemala during winter break in January 2015 through the Guatemala Healing Hands Foundation (GHHF).

Alec Talsania '17, Peter Goldsmith '17, Harris Pollack '17, Spenser Heller '17, Connor Crutchfield '17 and Erich Marcks '16 will go to the village of Chichoy Alto in the region of Patzun, Chimaltenango, and help finish building the second story of the village school. Families of Hamilton men's soccer players and friends of the program have pledged $15,700 to the project so far.

Head coach Perry Nizzi and his team are donating soccer balls, cleats and other soccer equipment to the school.

GHHF is a nonprofit organization dedicated to improving the quality and availability of health care in Guatemala through education, surgery and therapy. Specializing in the treatment of congenital and hand injuries, they aim to reach Guatemalan children and adults through medical missions led by a team of specialized and skilled surgeons, therapists and volunteers.

Talsania's father, Jay, has volunteered as one of the hand surgeons for many years and has been instrumental for this program's mission. Since 2010, GHHF has teamed up with local organizations to support community development and improve sanitation, health, education and the overall quality of life for the villagers.