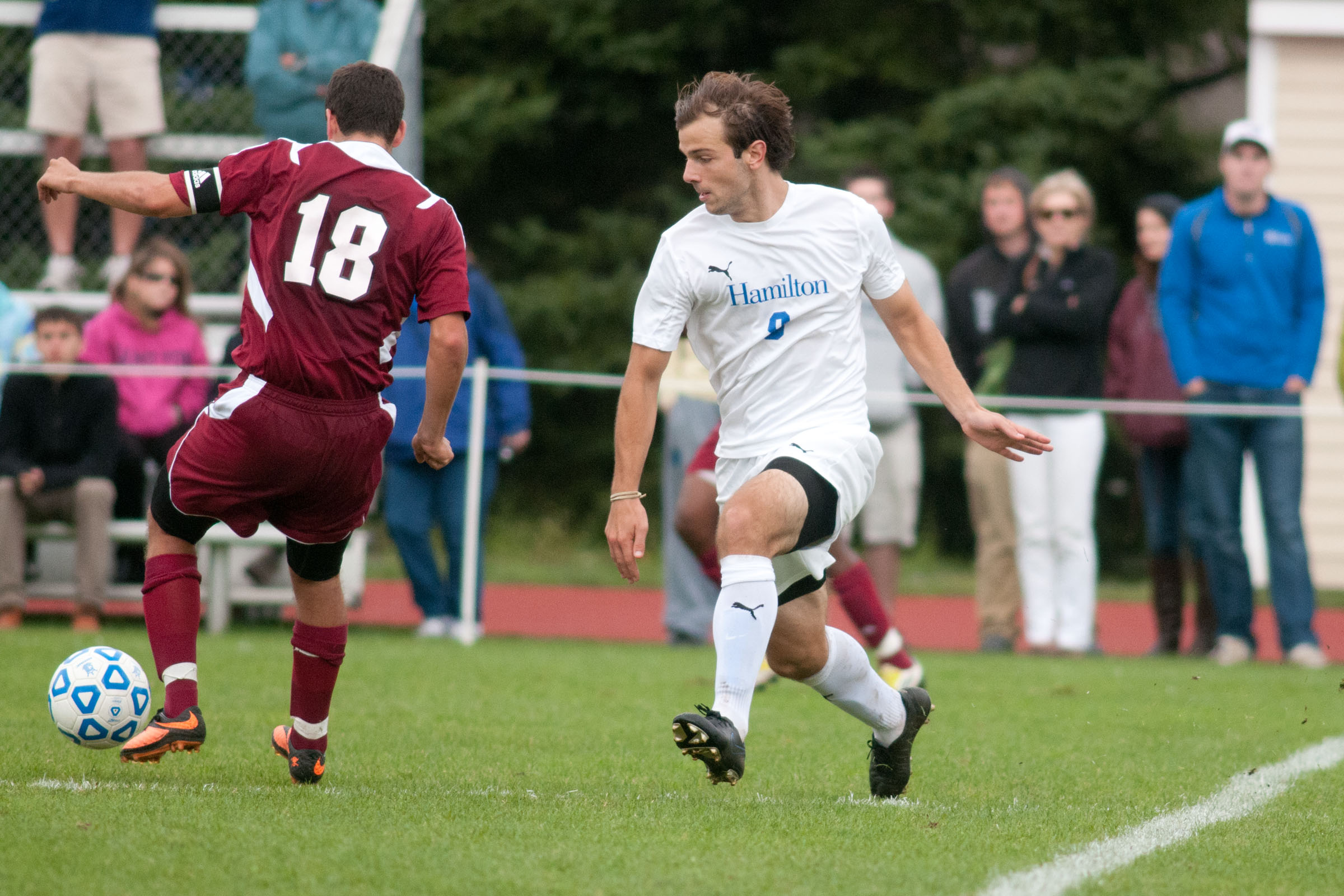 The Hamilton College men's soccer team forced overtime with a penalty kick in the 81st minute and won the non-conference game with a golden goal just over two minutes into overtime to beat host Utica 2-1 on Tuesday night at Gaetano Stadium.

Box score
Dan Kraynak '15 scored both Hamilton goals as the Continentals improved to 4-1-1. Kraynak's second successful penalty kick of the season knotted the score at 1-1. Hamilton had outshot the host Pioneers 17-9 before the play and held them to one more shot, which was saved by Harris Pollack '17, over the rest of regulation and overtime. Pollack finished with six saves.

Kraynak notched his team-leading fifth goal of the season 2:02 into overtime, streaking down the right side and taking a crossing pass from Erich Marcks '16, and beating Pioneer goalkeeper David Abdou '15 to the right side. Marcks' assist was his second of the year.

Utica (3-3-2) grabbed a 1-0 lead in the 28th minute. Shane Ruffing '15 took a 40-yard pass from Evan Bailey '17 and scored his team-best eighth goal of the season.

The win was the Continentals' 12th in their last 13 meetings with the Pioneers. Hamilton returns to conference play on Saturday, Sept. 27, with a 1:30 p.m. NESCAC game at Wesleyan. Utica opens a four-game road swing on Saturday at Elmira.