Men's soccer shut out at Middlebury
---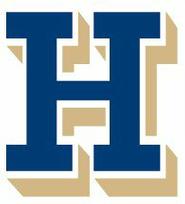 Dan Skayne '15 and Harper Williams '15 tallied one goal and one assist apiece as Middlebury College defeated Hamilton College 2-0 in a NESCAC game at Middlebury's Field Turf Field on Oct. 6.

Zach Abdu-Glass '13 made four saves to record his fifth shutout for the Panthers. Middlebury held a slight advantage in shots at 11-8 and took the game's only two corner kicks.

Eric Boole '13 stopped three shots for Hamilton. Hennie Bosman '13 returned to the field after missing the last four games and took two shots. Griffin Abbott '15 and Leo Nizzi '14 also attempted two shots apiece.

Middlebury (5-4-0 overall, 2-4 NESCAC) scored just 7 minutes, 11 seconds into the contest when Harper Williams netted his first career goal. Skayne started the play with his shot from 18 yards out on a free kick that Boole knocked away. Williams collected the rebound and put the ball in the back of the net.

Hamilton (3-5-1, 1-5-1) missed a great opportunity to tie the score in the 22nd minute as a shot by Dan Tempest '13 was denied by Abdu-Glass. Boole stopped a low, hard shot by Brandon Robinson '15 later in the half and Middlebury led 1-0 at the break.

The Continentals had another golden opportunity to tie the score in the 68th minute on a low shot by Bosman. Abdu-Glass made the save to secure the lead.

The Panthers added an insurance goal in the 73rd minute when Skayne scored on a play very similar to Middlebury's first goal. Williams took the original shot this time and Boole came up with the save. Skayne corralled the rebound and put the ball into the back of the net for his first career goal.

Abbott had one last chance to get the Continentals on the board in the 81st minute. However, his shot hit the crossbar and landed out-of-bounds.

Hamilton will host Ithaca College in a non-conference match on Tuesday, Oct. 9. Middlebury hits the road on Sunday, Oct. 7, to face-off with Connecticut College in NESCAC play.