Men's soccer tripped up at Ithaca
---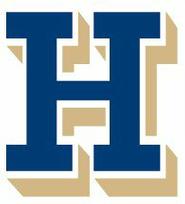 Ithaca College's Brandon Glass and Alex Leone scored one goal apiece and the Bombers shut out the Hamilton College Continentals 2-0 in a non-conference game at Ithaca's Carp Wood Field on Oct. 8.

Box Score

Glass and Leone scored their first goals this season. Sean Forward was credited with an assist for the Bombers, who snapped a three-game losing skid. Jordan Gentile started in goal and made two saves in the first half. Kenny Chapman relieved Gentile at the break and stopped two shots in the second half.

Fred Porges '14 started in goal for Hamilton and made one save. Harris Pollack '17 replaced Porges in the 23rd minute and turned away two shots the rest of the way. Dan Kraynak '15 took a team-high four shots.

Ithaca (2-7-0 overall) grabbed a 1-0 lead in the 23rd minute when the Bombers were awarded a penalty kick. Glass took the kick and his shot was saved but not controlled by Porges. Glass pounced on the rebound and scored.

The Continentals (2-3-3) missed some golden opportunities to tie the score later in the half. A shot by Kraynak hit the post in the 27th minute and 10 seconds later, a penalty kick by Kraynak was saved by Gentile. Ithaca led 1-0 at the half.

Hamilton's last chance to tie things up came with about a minute to go in the second half when a shot by Ethan Kelly '14 sailed wide. Leone clinched the victory on his goal with 18 seconds left. The Bombers held a 15-14 edge in shots, while the Continentals took four corner kicks to Ithaca's three.

Hamilton travels to Bowdoin College for a NESCAC game on Saturday, Oct. 12, at noon.