Men's squash rolls to victory against Colgate
---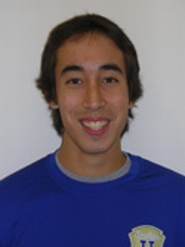 Every Hamilton College player won his match in three games as the Continentals cruised to a 9-0 win over Colgate University at Hamilton's Little Squash Center on Nov. 30.

Hamilton (2-1 overall) is ranked 23rd by the College Squash Association. Colgate (0-2) is ranked 33rd.

Martin Bawden '14, Alex Wood '12 and Ted Black '15 each picked up their first win of the season at the first through third positions, respectively. Cooper Veysey '12 won his 27th career match playing at the fourth position. Peter Harrison '15 won at the fifth position, and Walker Lourie '15 was victorious at the sixth position.

Ronald German '13 posted his 23rd career win at the seventh position, and Tim Gray '12 won his 28th match at the eighth position in his first action of the season. Ted Nehrbas '15 rounded out the Hamilton lineup with a win at the ninth position.

Hamilton travels to Yale University to take on Bowdoin College at 6:30 p.m. on January 13, 2012.