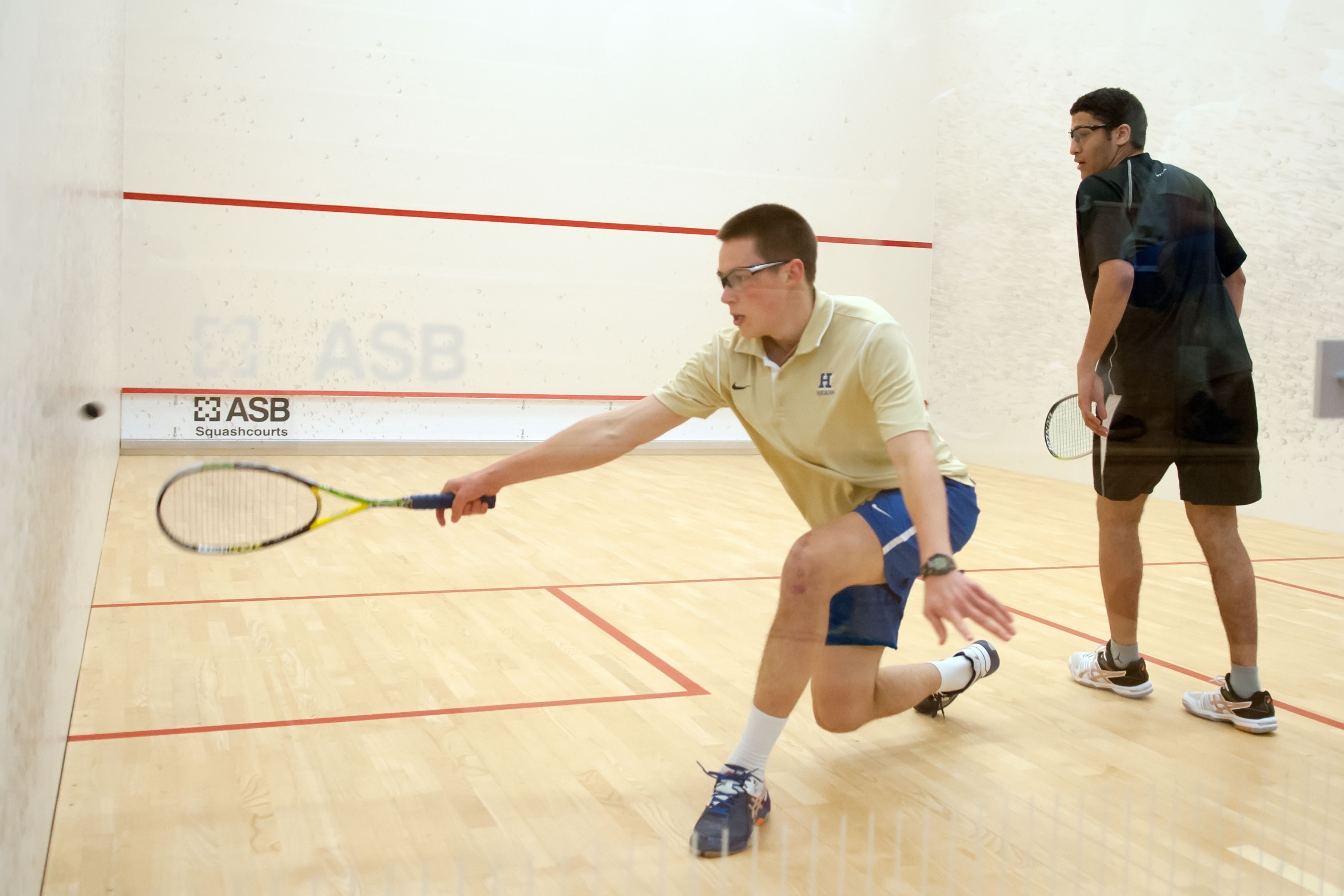 Hamilton College defeated Connecticut College 6-3 and the Continentals earned the Conroy Cup at the 2015 College Squash Association National Team Championships held at Trinity College on Sunday.

Results

Hamilton (10-10), which is ranked 25th by the College Squash Association, won all three of its matches at the team championships and took home the Conroy Cup for the first time since 1996. The Continentals finished the season with five straight wins and went 4-0 this year against Conn. College. The Camels (12-15) are ranked 26th by the CSA.

Hamilton jumped out to a 3-0 lead after the first flight of matches and didn't look back. Mac Pivirotto '15 swept his opponent in three games at the third position. David Laub '18 outlasted his opponent 16-14 in the first game at the sixth position and clinched his victory by a 14-12 count in the fourth game. Jonathan Ruth '18 squeezed out a 15-13 triumph in the first game at the ninth position and went on to win in four games.

Laub, Ruth, Marc Dudzik '16 (fourth position) and Peter Harrison '15 (fifth position) won all three of their matches during the weekend. Harrison moved into eighth place on the program's all-time list with his 41st career victory for the Continentals.

Josh Wolpert '16 won in three straight games at the second position, but it wasn't easy. Wolpert edged his opponent 11-9 and 14-12 in the first two games before closing out the match with an 11-2 decision in the third.

The CSA Individual National Championships wrap up the season at Princeton University from Friday, Feb. 27, through Sunday, March 1.