Men's squash competes at national team championships
---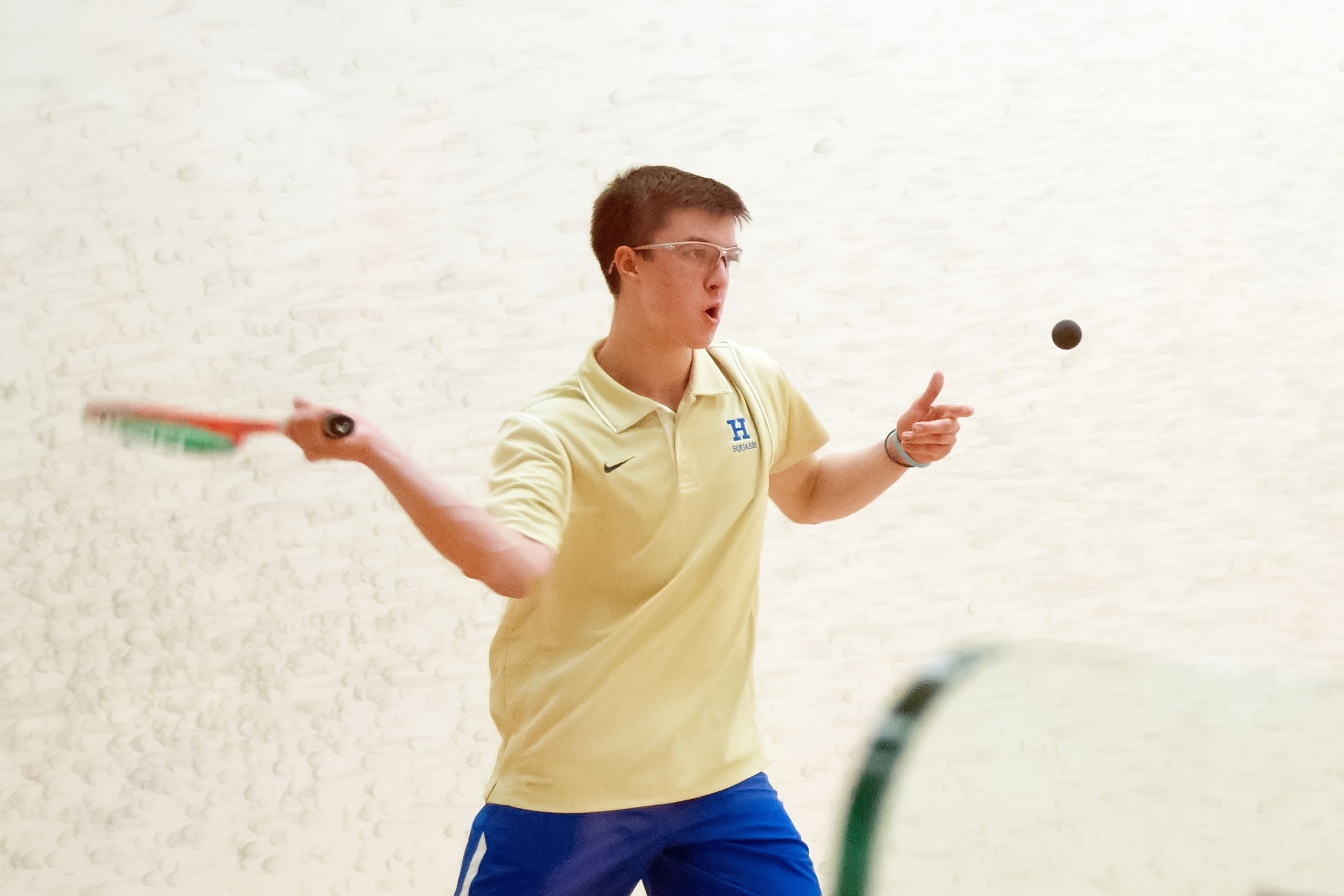 Hamilton College lost three matches in the Summers Cup "C" Division at the 2014 College Squash Association (CSA) National Team Championships, which were held at four locations in and around Boston from Feb. 14 to Feb. 16.

Middlebury results

Bowdoin results

Colby results

Hamilton (8-12 overall) was 24th in the CSA rankings at the start of the championships and finished the weekend at No. 24. The Continentals dropped an 8-1 decision against No. 17 Middlebury College at Harvard University on Friday night and fell 7-2 against No. 21 Bowdoin College at Harvard on Saturday afternoon. In the 23rd-24th playoff match, No. 23 Colby College defeated Hamilton 6-3 at Northeastern University on Sunday afternoon.

Josh Wolpert '16, Tucker Hamlin '17 and Marc Dudzik '16 won two matches apiece during the weekend. Wolpert was the lone winner against Middlebury in five games (13-11, 6-11, 11-9, 4-11, 12-10) at the fourth position.

Hamlin swept his Bowdoin opponent in three games (11-9, 11-8, 12-10) at the second position. Dudzik rallied for a five-game victory (12-14, 14-16, 11-9, 11-6, 11-6) at the fifth position in the match against the Polar Bears.

Against Colby, Hamlin outlasted his opponent in five games at the second position. Wolpert came from behind for another five-game triumph (12-10, 6-11, 11-13, 11-5, 11-7) at the fourth position. Dudzik prevailed in four games (8-11, 11-8, 11-9, 11-8) at the fifth position.

A few Continentals will compete at the 2014 CSA Individual National Championships held at the University of Pennsylvania from Feb. 28 through March 2.