Men's squash cruises to 4th straight win
---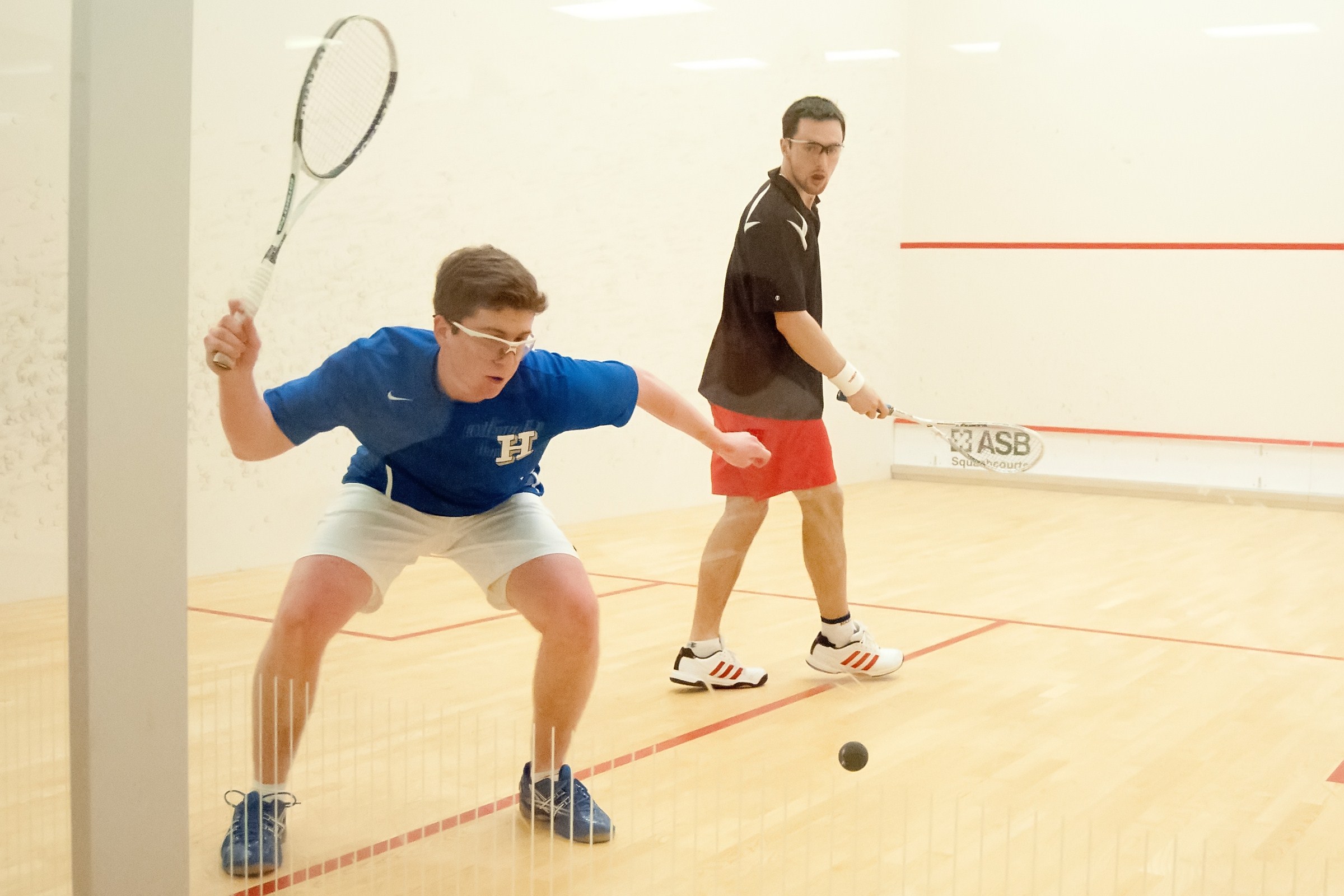 The Hamilton College Continentals extended their win streak to four matches with an 8-1 victory against Stanford University at Stanford in Palo Alto, Calif., on Jan. 7.

Results

Hamilton (5-3 overall) is No. 23 in the most recent College Squash Association rankings that were released on Dec. 8, 2013. The Continentals breezed to a 9-0 win against No. 25 Stanford back on Nov. 16 at Williams College.

Joshua Wolpert '16, Marc Dudzik '16, Mac Pivirotto '15 and Peter Harrison '15 won their matches in three straight games at the fourth through the seventh positions, respectively. Harrison picked up the 27th win of his Hamilton career. Xander Kerman '14 added a three-game victory at the ninth position.

Martin Bawden '14 (first position) and Teddy Black '15 (third) prevailed in four games in their matches. Walker Lourie '15 jumped out to a two games to none lead at the eighth position and then held on to win in five.

The Continentals don't play again until Wednesday, Jan. 15, when they travel to NESCAC rival Bates College.