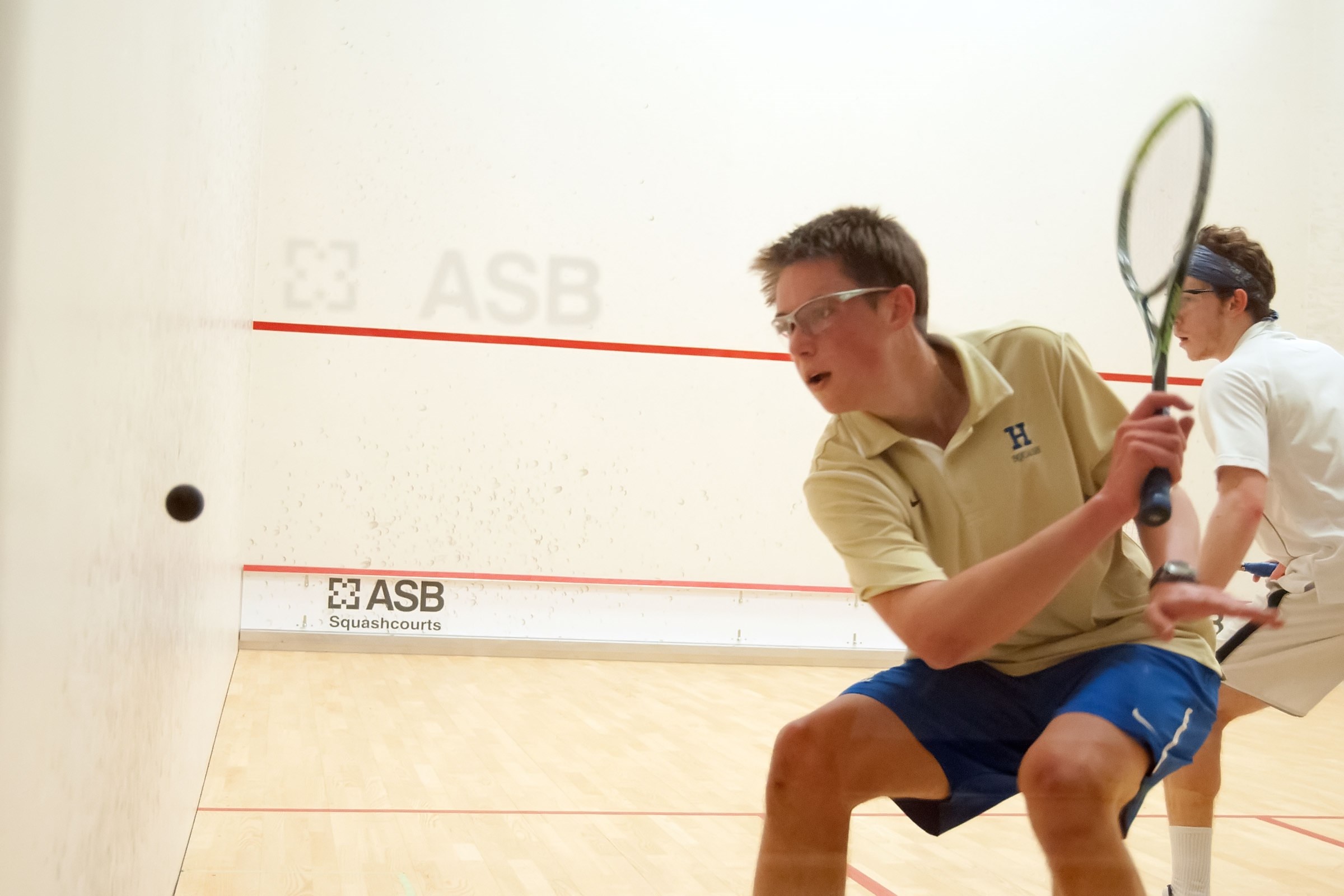 Hamilton College won one out of three matches at Middlebury College on Jan. 24 and 25.

Conn. College results | Franklin & Marshall results | Middlebury results

The Continentals, who are No. 25 in the College Squash Association rankings, posted a 6-3 win against No. 26 Connecticut College on Saturday. Hamilton (5-7 overall) edged the Camels 5-4 on Jan. 16 at Amherst College. The Continentals lost to No. 9 Franklin & Marshall College and No. 19 Middlebury by 9-0 scores on Sunday.

Teddy Black '15 and Mac Pivirotto '15 swept their Conn. College opponents in three games at the second and third positions, respectively. Marc Dudzik '16 was a winner in five tense games at the fourth position.

Peter Harrison '15 triumphed in three games at the fifth position, David Laub '18 recorded a four-game victory at the eighth position and Jonathan Ruth '18 rallied from two games down for an exciting five-game win at the ninth position. Ruth outlasted his opponent 14-12 in the deciding fifth game. Harrison has 34 victories in his Hamilton career.

The Continentals host St. Lawrence University on Saturday, Jan. 31, at 2 p.m.