Men's squash defeats Conn. College, Colgate
---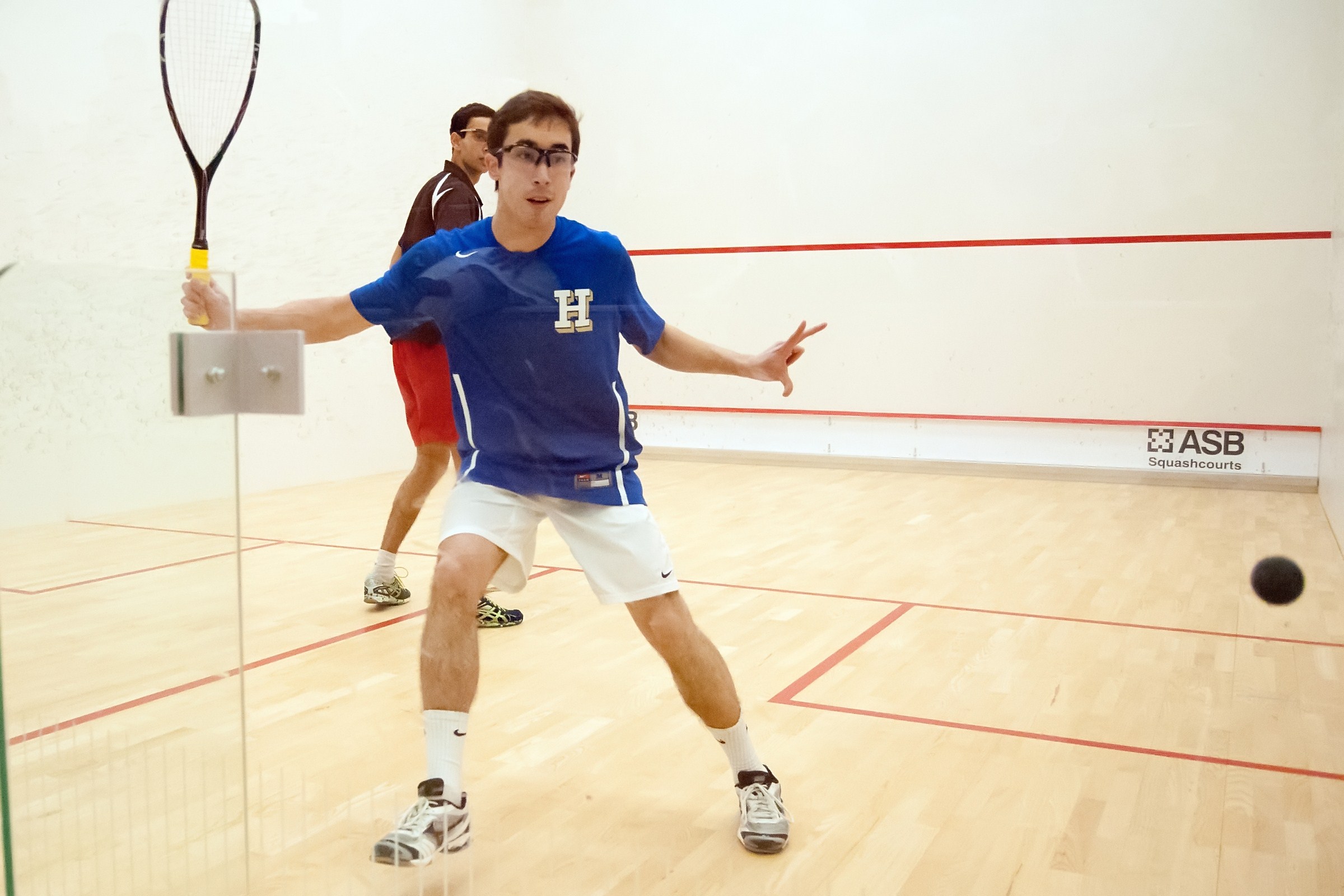 The Hamilton College Continentals defeated the Connecticut College Camels and the Colgate University Red Raiders at Hamilton's Little Squash Center on Dec. 8.

Conn. College results

Colgate results

The Continentals (4-3 overall) extended their win streak to three matches and entered the week at No. 24 in the College Squash Association rankings. Hamilton posted a 6-3 victory against No. 23 Conn. College and cruised to a 9-0 win against No. 40 Colgate.

Martin Bawden '14 and Tucker Hamlin '17 posted a pair of wins at the first and second positions, respectively. Peter Harrison '15, Walker Lourie '15 and Xander Kerman '14 won both their matches on Sunday as well. Harrison, Lourie and Kerman triumphed at the seventh through ninth positions against the Camels and the same trio were victorious at the fourth through sixth positions against the Red Raiders.

Josh Wolpert '16 won the fourth and fifth games (11-8, 12-10) in his come-from-behind victory at the fourth position against Conn. College. Mac Pivirotto '15 (third position), Sam Matlick '17 (seventh), Addison Morse '16 (eighth) and Ted Nehrbas '15 (ninth) picked up wins in three-game matches against Colgate.

The Continentals are idle for final exams and winter break until Tuesday, Jan. 7, when they are scheduled to play Stanford University in California.