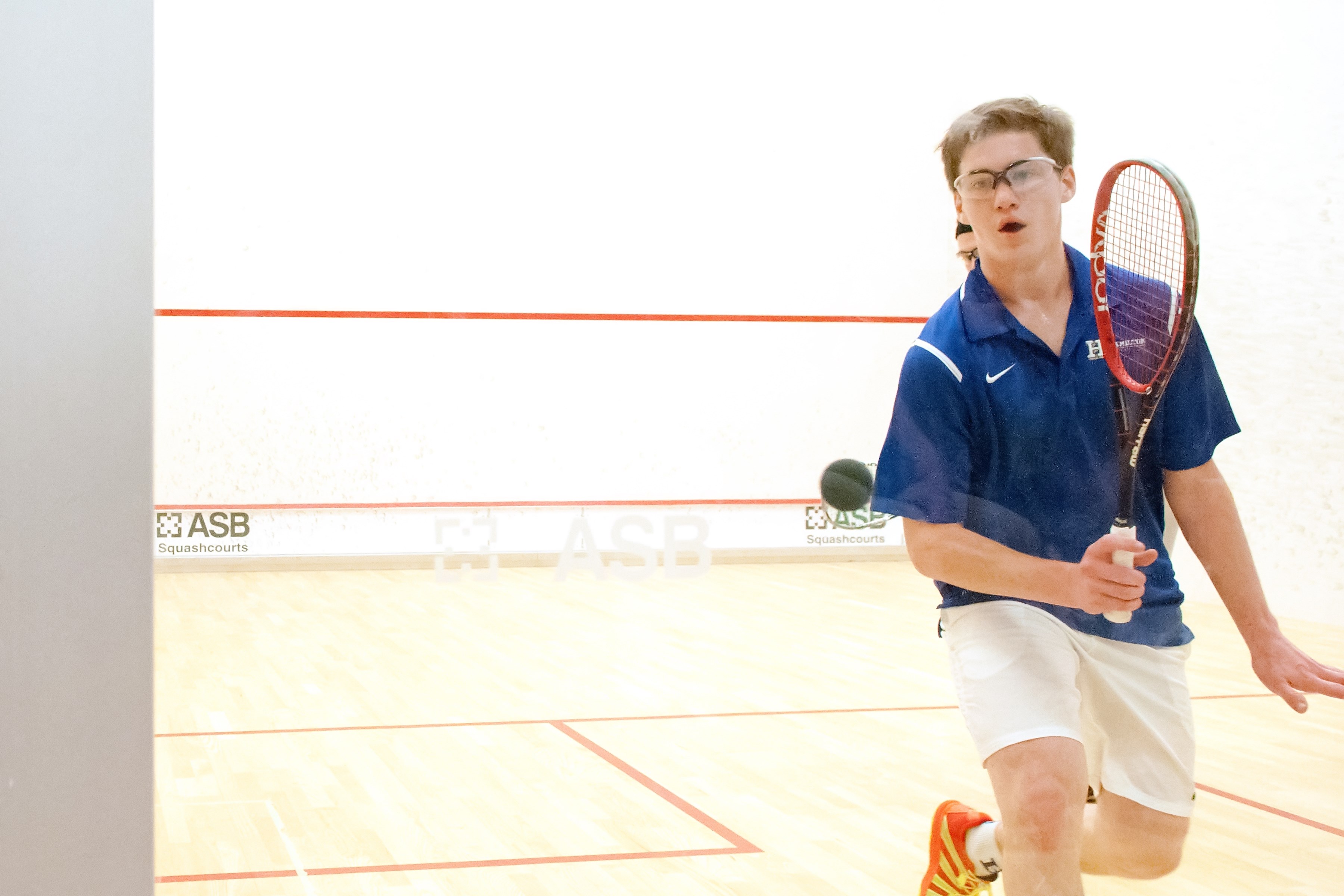 The Hamilton College men's squash team defeated Haverford College as a part of four matches the Continentals played at Amherst College and Mount Holyoke College on Jan. 15 and 16.

Haverford results | Amherst results | Colby results | Western Ontario results

Hamilton (4-10 overall) is 28th in the most recent College Squash Association rankings. The Continentals breezed to an 8-1 win against No. 30 Haverford at Amherst on Friday afternoon. Hamilton later dropped a 7-2 decision against No. 22 Amherst.

On Saturday the Continentals suffered a pair of 7-2 setbacks against No. 20 Colby College and No. 23 University of Western Ontario at Mount Holyoke.

Marc Dudzik '16 went a perfect 4-0 at the fourth position and Colin O'Dowd '19 was 3-1 at the second position. Dudzik is 10-4 this season and has 33 career victories at Hamilton. O'Dowd had his win streak end at seven matches and is 7-3.

Sam Matlick '17 was a winner at the fifth position against Haverford and Western Ontario. Tucker Hamlin '17 (first position), Josh Wolpert '16 (third), Scott Casher '16 (seventh), Atticus Jones '19 (eighth) and Sumair Khanna '19 (ninth) won their matches against Haverford. Hamlin, Wolpert and Jones triumphed in four games while everyone else swept his opponent in three games.

The Continentals travel to Wesleyan University for matches against Bowdoin College and Wesleyan on Saturday, Jan. 23.