Men's squash defeats Stanford at Williams
---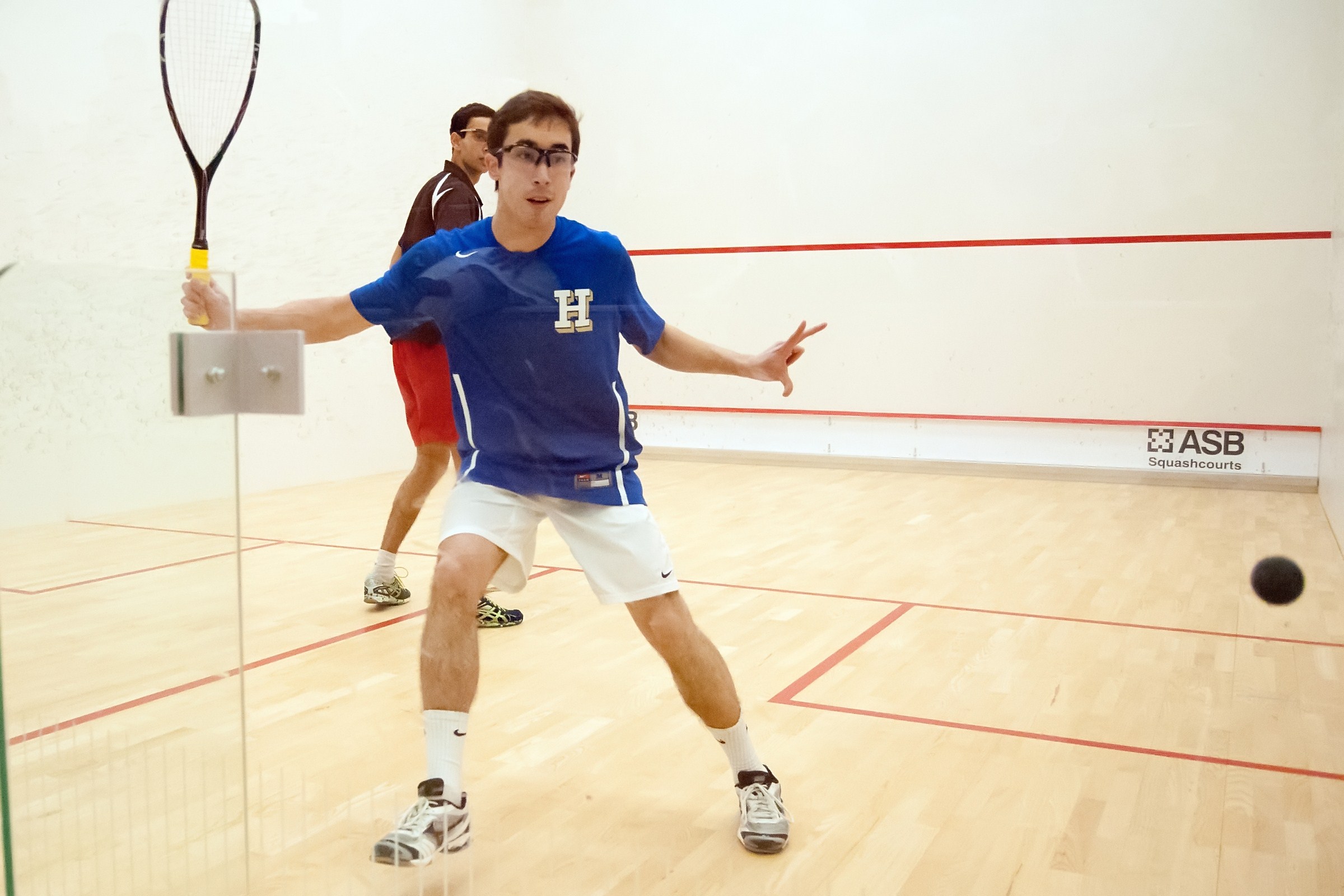 The Hamilton College Continentals won one out of three matches at Williams College's Simon Squash Center on Nov. 15 and 16.

Williams match results

Stanford match results

Western Ontario match results

Hamilton (1-2 overall), which is ranked 24th by the College Squash Association, lost 9-0 to No. 11 Williams on Friday night. On Saturday afternoon, the Continentals cruised to a 9-0 win against No. 25 Stanford University and fell 9-0 to No. 9 University of Western Ontario.

Against Stanford, Martin Bawden '14 won in four games at the first position. Teddy Black '15 won his first two games at the second position, lost the next two and finally won the match with an 11-3 decision in the fifth game.

Tucker Hamlin '17 and Josh Wolpert '16 recorded four-game victories at the third and fourth positions, respectively. Marc Dudzik '16 rolled to a three-game sweep at the fifth position, and Peter Harrison '15 clinched his three-game triumph at the sixth position with a 13-11 decision in the third game.

Mac Pivirotto '15 and Xander Kerman '14 breezed to three-game victories at the seventh and eighth positions, respectively. Walker Lourie '15 closed out his win at the ninth position with a 12-10 decision in the third game.

Hamilton hosts Middlebury College on Saturday, Nov. 23, at 2 p.m.