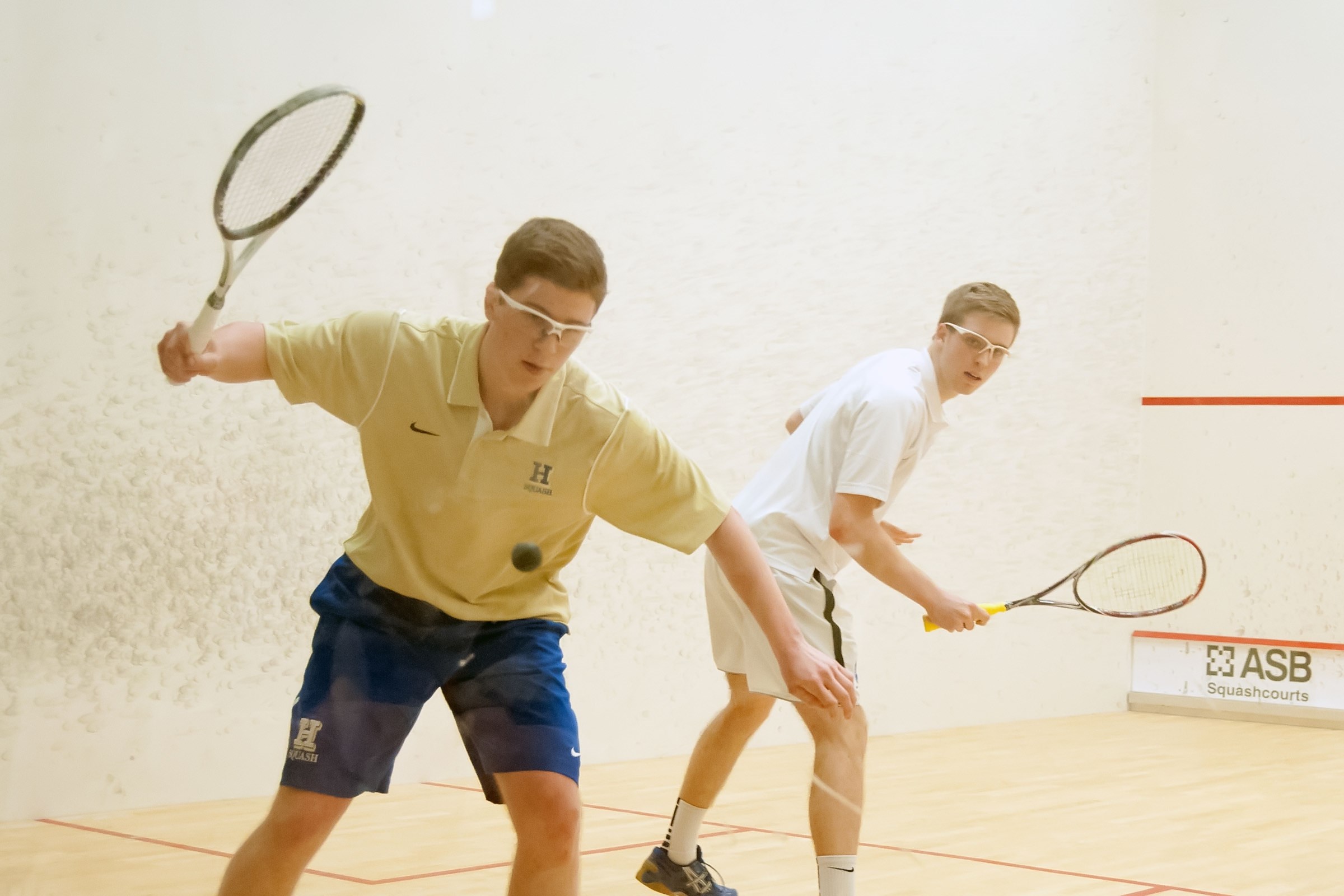 Hamilton College fell 6-3 against Hobart College as five matches went to five games at Hobart's Smith Squash Center on Tuesday night.

Results

Hamilton (5-9 overall) is ranked 25th in the most recent College Squash Association rankings while the Statesmen came into the match at No. 23. The competitive contest included just two matches that were won in three games.

Joshua Wolpert '16 was a 10-12, 11-8, 11-9, 9-11, 11-7 winner against Beau Orchard at the second position. Wolpert picked up his 19th career win with the Continentals.

Marc Dudzik '16 defeated Terrance Rose in five games (11-5, 5-11, 6-11, 13-11, 11-5) at the fourth position. Dudzik improved to 5-3 at the fourth position this season.

Peter Harrison '15 rallied from two games down and posted a 9-11, 5-11, 11-6, 11-5, 12-10 victory against Jack Shannon at the fifth position. Harrison and Dudzik are tied for the team lead with five wins apiece. Harrison has won 35 matches in his Hamilton career.

The Continentals compete at the 2015 NESCAC Men's Squash Championship at Williams College from Friday, Feb. 6, to Sunday, Feb. 8.