Men's squash ends weekend with win
---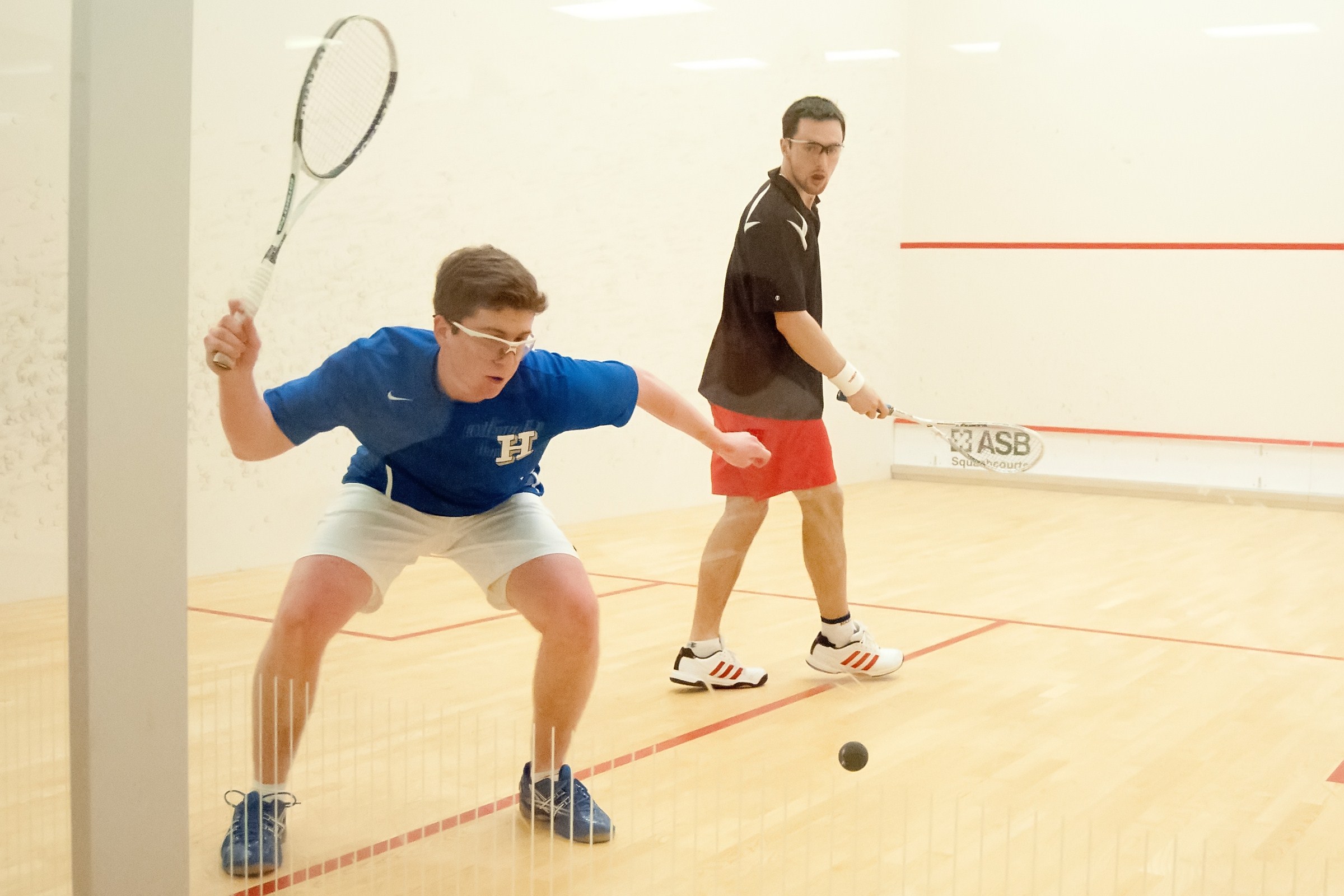 The Hamilton College Continentals won one out of three matches at Amherst College in Amherst, Mass., on Jan. 17 and 18.

F&M Results
Colby Results
Conn. College Results

Hamilton (6-6 overall), which is 23rd in the Jan. 12 College Squash Association rankings, kicked off the weekend with a 9-0 setback against No. 6 Franklin & Marshall College on Friday night. The Continentals fell 6-3 to No. 24 Colby College on Saturday afternoon and defeated No. 25 Connecticut College by the same score later that evening.

Joshua Wolpert '16 and Peter Harrison '15 led Hamilton with two wins apiece during the weekend. Wolpert swept his Colby and Conn. College opponents in three games at the fourth position. Harrison outlasted his Colby opponent in five games and breezed to a three-game win in the Conn. College match at the seventh position. He leads the team with seven wins this season.

Martin Bawden '14 and Marc Dudzik '16 prevailed in three games against Conn. College at the first and fifth positions, respectively. Mac Pivirotto '15 triumphed in four games and Teddy Black '15 held on for a five-game victory at the third position.

The Continentals travel to Yale University for a match against Bowdoin College on Sunday, Jan. 26, at 1:30 p.m.