Men's squash knocks off Wesleyan at Amherst
---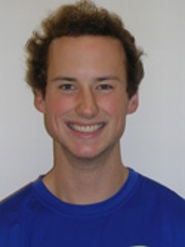 Hamilton College recorded one win out of five matches played at Amherst College and Hamilton College from Jan. 20 to Jan. 22.

Hamilton (3-7 overall) is ranked 24th by the College Squash Association. The Continentals fell 6-3 at No. 23 Amherst in Amherst, Mass., on Friday night, before losing 6-3 to No. 20 Colby College.

On Saturday, Hamilton defeated No. 19 Wesleyan University 5-4 at Amherst. The Continentals wrapped up the weekend with an 8-1 loss to No. 18 Bates College and a 9-0 loss to No. 6 Cornell University at the Little Squash Center on Sunday.

Alex Wood '12 posted 3-1 wins against Amherst, Colby and Wesleyan, and moved into a tie for sixth place on Hamilton's all-time wins list with 42. All three of Wood's wins came at the third position.

Peter Harrison '15 also won three matches at the seventh position for the Continentals. Harrison took a four-game match against Colby before battling to a pair of five-game victories against Wesleyan and Bates.

Martin Bawden '14 won a pair of four-game matches at the second position, and Walker Lourie '15 scored two wins at the ninth position against Amherst and Wesleyan. Ted Black '15 won at the fourth position against Colby, and Tim Gray '12 cruised to a 3-0 win at the eighth position against Wesleyan for his 29th career victory.

Hamilton travels to St. Lawrence University for a match on Thursday, Jan. 26, at 6 p.m.