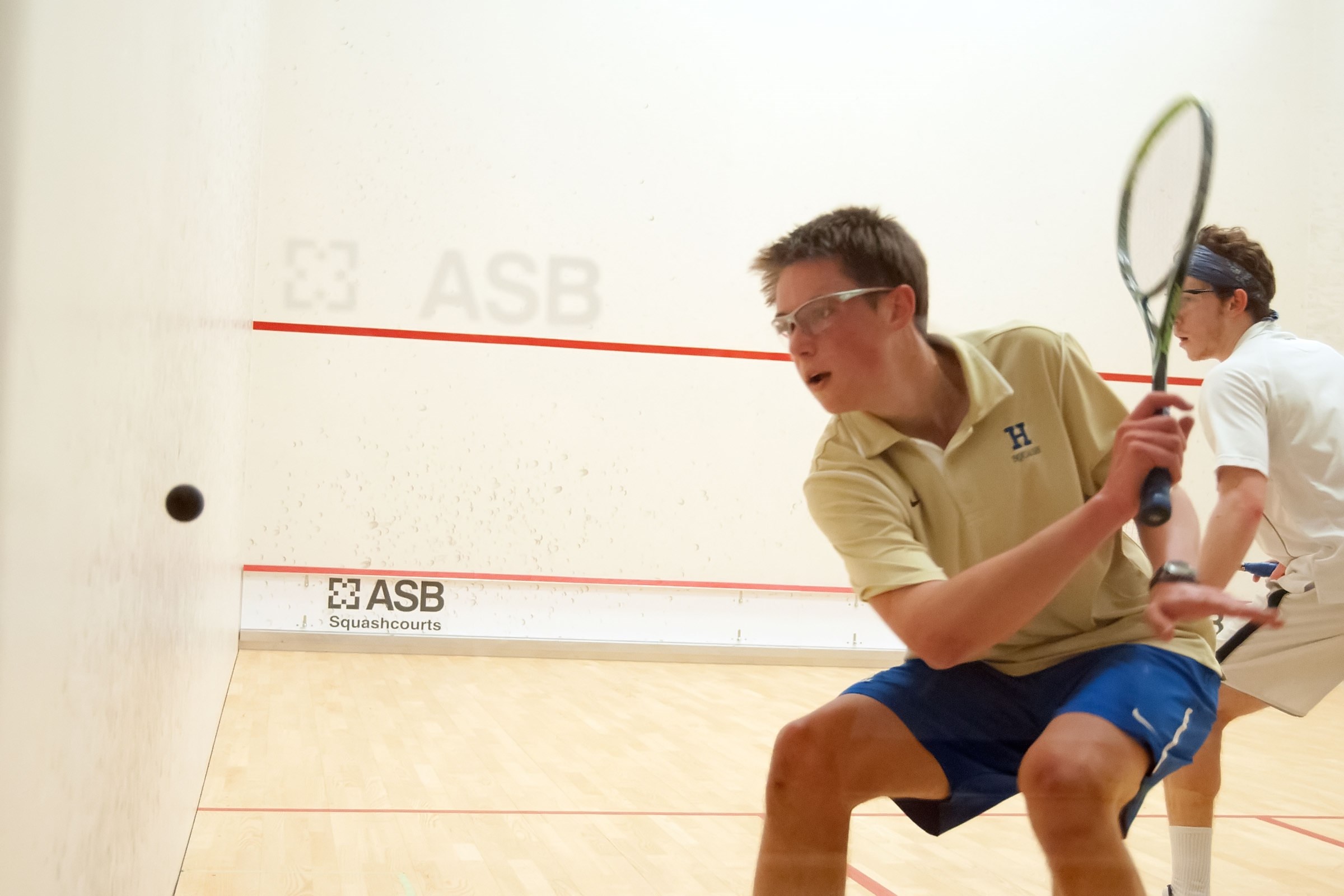 The Hamilton College Continentals defeated Tufts University and lost to Williams College at Hamilton's Little Squash Center on Nov. 22.

Tufts Results | Williams Results

The Continentals (1-2), who are 24th in the College Squash Association rankings, posted a 6-3 win against No. 34 Tufts in the afternoon and dropped a 9-0 decision against No. 14 Williams in the evening.

Tufts (1-3) won the first through third position matches and Hamilton won everything else. Mac Pivirotto '15 (fourth position), Walker Lourie '15 (sixth) and David Laub '18 (eighth) swept their opponents in three games. Lourie picked up his 22nd career win and Pivirotto collected his 16th for the Continentals.

Peter Harrison '15 and Atticus Jones '18 were victorious in four games at the fifth and ninth positions, respectively. Harrison recorded his 31st win at Hamilton while Laub and Jones celebrated their first.

Addison Morse '16 was a five-game winner at the seventh position. Morse clinched the victory with an 11-8 decision in the fifth game.

Against Williams, Pivirotto and Jones extended their matches to five games at the fourth and ninth positions, respectively.

The Continentals are off until another home date with Colgate University on Wednesday, Dec. 3, at 6 p.m.