Men's squash hosts Harvard, defeats Drexel
---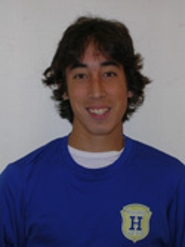 Hamilton College won one of three matches at Hamilton's Little Squash Center on Saturday and Sunday, Jan. 29 and 30.

The Continentals (2-11 overall) played Harvard University and defeated Drexel University 9-0 on a memorable Saturday. Hamilton is ranked 24th by the College Squash Association, and Drexel is 47th. No. 6 Harvard defeated the Continentals 9-0. On Sunday afternoon, No. 11 Williams tipped Hamilton 9-0.

Against Drexel, all nine winners swept their opponent in three games. Martin Bawden '14 recorded his first collegiate victory at the first position. Harry Keeshan '13 (second position) and Cooper Veysey '12 (third position) won for the first time this season.

Hal Lee '11 allowed just five points in three games at the fourth position. At the fifth position, Alex Wood '12 picked up his 29th victory with the Continentals. Other winners included Ronald German '13 (sixth), Tim Gray '12 (seventh), Mark Clark '11 (eighth) and Lyman Munschauer '13 (ninth).

Hamilton will compete in the NESCAC championships, which start on Friday, Feb. 4, and conclude on Sunday, Feb. 6.