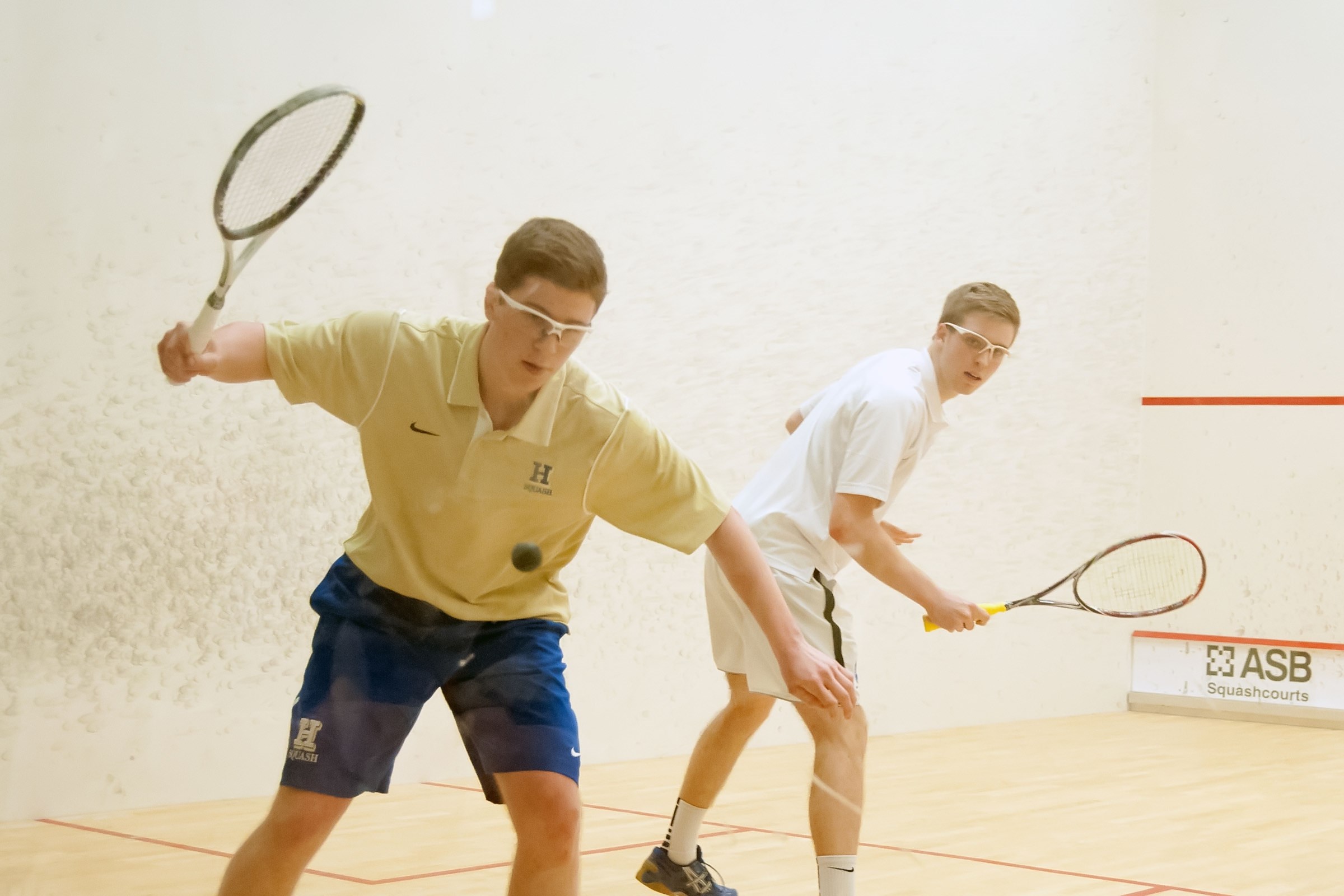 Hamilton College breezed to a 9-0 win against Colgate University at Hamilton's Little Squash Center on Dec. 3.

Results

The Continentals, who are No. 24 in the current College Squash Association team rankings, evened their record at 2-2 this season. Only one match went longer than three games against No. 38 Colgate.

Hamilton's Teddy Black '15 was extended to four games at the first position (11-8, 10-12, 11-3, 11-8). The victory is the first this season for Black and the 19th of his collegiate career.

The Continentals swept the rest of the their opponents in three straight games. Hamilton's lineup included Josh Wolpert '16 (second position), Carter Sanders '18 (third), Mac Pivirotto '15 (fourth), Peter Harrison '15 (fifth), Walker Lourie '15 (sixth), Addison Morse '16 (seventh), David Laub '18 (eighth) and Atticus Jones '18 (ninth).

Sanders recorded his first victory for the Continentals and Harrison notched his 32nd at Hamilton.

A handful of individuals will compete at the 2014 Division III Invitational at Wesleyan University this weekend. The three-day event starts on Friday, Dec. 5.