Men's squash player competes at individual championships
---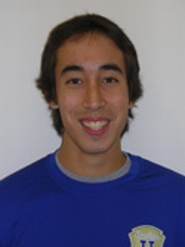 Hamilton College's Martin Bawden '14 played in the 2013 College Squash Association Individual Championships at Trinity College on March 1.

Bawden lost to Drexel University's Justin Singh in three games (11-4, 11-5, 11-7) in the first round of the Molloy "B" Division's main draw on Friday morning. Bawden moved on to the first round consolation draw where he met up with Bates College's Walter Cabot III on Friday afternoon. Cabot prevailed in four games (11-8, 11-6, 11-13, 11-3) and eliminated Bawden from the competition.

Bawden played 20 matches at the No. 1 position this year. The Hamilton men's squash season is complete.