Men's squash player honored by NESCAC
---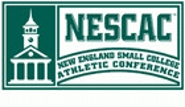 Hamilton College men's squash player Martin Bawden '14 (Short Hills, N.J./Pingry School) and head coach Jamie King were honored when the NESCAC announced its 2012 all-conference team on Feb. 23.

2012 NESCAC men's squash all-conference team

Bawden was voted to the second team for the second straight year. He posted nine wins and played 17 of 20 matches at the second position. Seven of his victories came against NESCAC opponents.

King is in his 12th year as head coach of the men's squash program. The Continentals finished the season ranked 20th by the College Squash Association. Hamilton was No. 22 in the CSA rankings at the start of the CSA team championships on Feb. 17. The Continentals won two out of three matches at the NESCAC championships in early February. King received coach of the year honors in women's squash in 2011.