Men's squash rolls to win at Hobart
---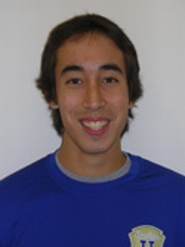 Hamilton College defeated Hobart College 8-1 at Hobart's Smith Squash Center on Dec. 2.

Hamilton (2-3 overall) is ranked 21st by the College Squash Association. Hobart (4-6) is ranked 28th.

Martin Bawden '14 prevailed in three games at the first position for his first win of the year. Teddy Black '15 outlasted his opponent in five games at the second position. Marc Dudzik '16 posted his first career victory with a three-game sweep at the fourth position.

Harry Keeshan '13 recorded his 27th career victory with a win in four games at the fifth position, and Peter Harrison '15 improved his record to 3-2 after a four-game triumph at the sixth position. Austin Engros '15 defeated his opponent in three games at the seventh position.

Walker Lourie '15 and Ted Nehrbas '15 picked up their 11th career victories. Lourie won in four games at the eighth position and Nehrbas closed out his opponent in three games.

Hamilton breaks for the holiday and resumes play at Middlebury College on Tuesday, Jan. 15.