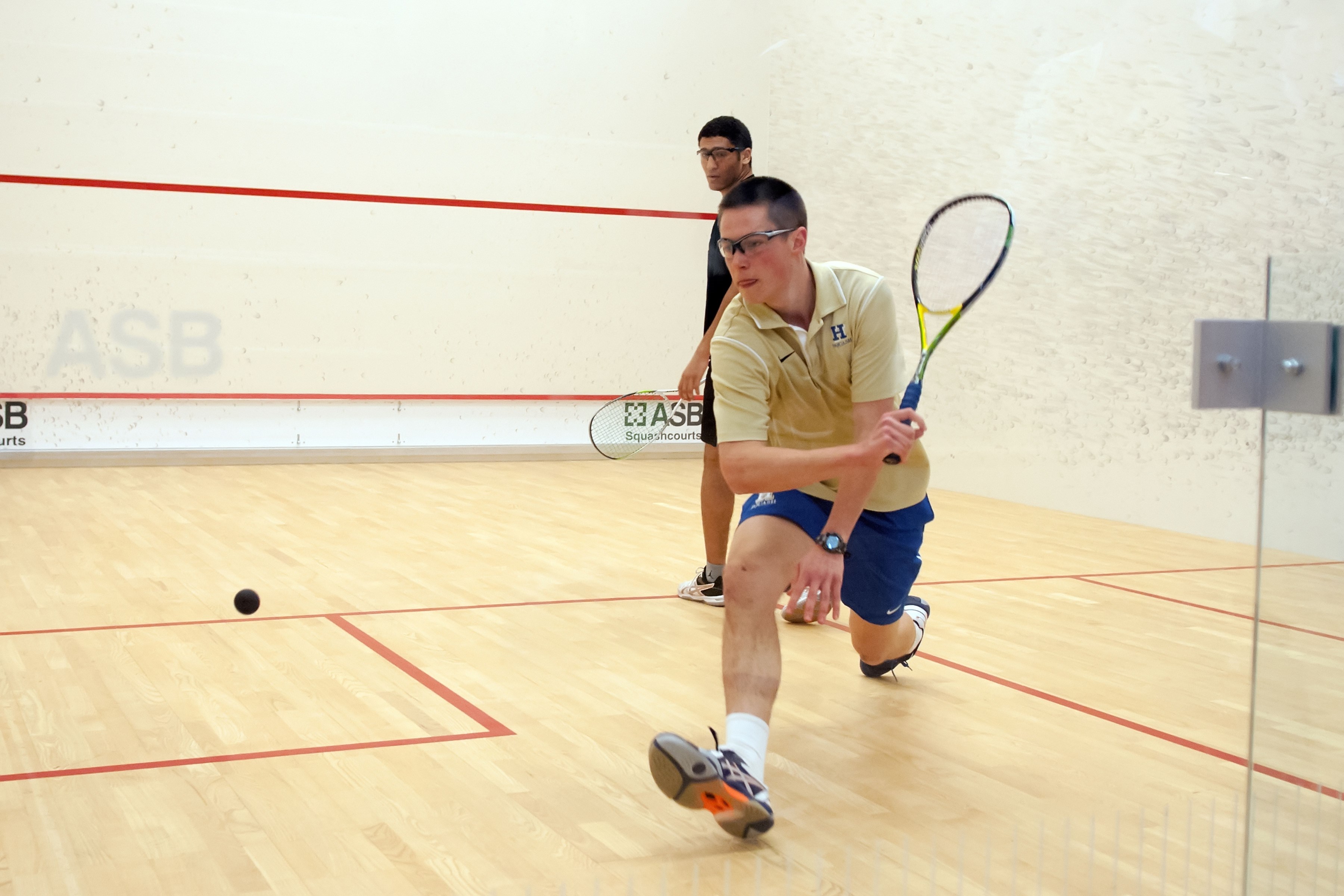 Hamilton College posted a 9-0 win against the University of Chicago in the Conroy Cup quarterfinals of the 2015 College Squash Association Men's National Team Championships at Wesleyan University on Friday afternoon.

Results

Hamilton (8-10 overall) is 25th in the latest College Squash Association team rankings and Chicago is 32nd. The Continentals advance to the semifinals of the Conroy Cup ("D" Division) and will take on No. 28 Tufts University at Wesleyan on Saturday, Feb. 21, at 1:45 p.m. Hamilton is 2-0 against Tufts this season, including a 9-0 victory at the NESCAC Championship on Feb. 7.

Mac Pivirotto '15 and Peter Harrison '15 squeezed out 13-11 wins in the first game of their matches and went on to sweep their opponents at the third and fifth positions, respectively. David Laub '18 prevailed 12-10 in the first game of his match at the sixth position and took the next two games, 11-8 and 11-7. Jonathan Ruth '18 surrendered just 17 points in his three-game win at the ninth position.

Josh Wolpert '16 and Walker Lourie '15 won their matches in four games at the second and seventh positions, respectively.

Teddy Black '15 dropped his first two games at the first position, including the second game by a 15-17 count. Black recovered with wins in the next three games, 11-1, 11-5, 11-8.

Marc Dudzik '16 needed to win the last two games of his match to prevail in five games at the fourth position, 11-6 and 11-5. Ted Nehrbas '15 won the first two games of his match at the eighth position, dropped the next two and clinched his victory with a 12-10 decision in the fifth game.