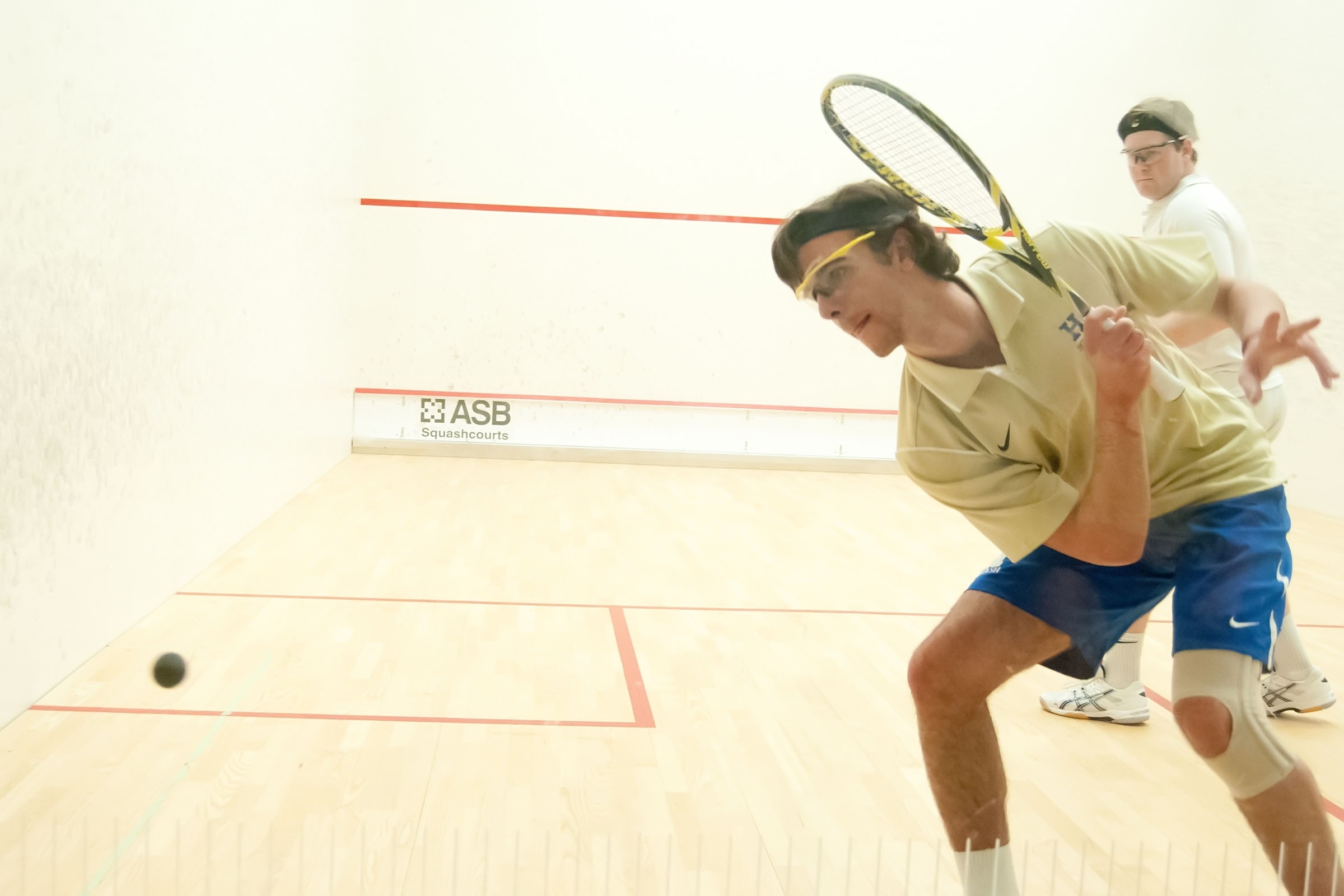 The Hamilton College Continentals won the first two matches they played in Western Massachusetts on Jan. 16 and 17.

Stanford results | Conn. College results | Amherst results | Wesleyan results

Hamilton -- No. 24 in the College Squash Association rankings -- defeated No. 27 Stanford University 6-3 at Mount Holyoke College and edged No. 25 Connecticut College 5-4 at Amherst College on Friday. The Continentals (4-5 overall) lost 7-2 against No. 21 Amherst and 9-0 to No. 20 Wesleyan University at Amherst on Saturday.

Marc Dudzik '16 won three matches at the fourth position. Jonathan Ruth '18 also won three times, including a victory by default against Stanford, at the ninth position.

Walker Lourie '15 triumphed twice at the sixth position and owns 25 career wins. Josh Wolpert '16, Mac Pivirotto '15, Peter Harrison '15, Ted Nehrbas '15 and David Laub '18 all posted one win.

Ruth won the deciding match in four games in Hamilton's exciting win against Conn. College. In a back-and-forth match that featured many dives to retrieve balls, he pulled out the fourth game 12-10 after dropping the third, 14-12. Ruth prevailed in the first two games by scores of 11-8 and 11-5. Wolpert, Dudzik, Harrison and Lourie also won their matches against the Camels.

The Continentals take on Conn. College again at Middlebury College on Saturday, Jan. 24. Hamilton plays Franklin & Marshall College and the hosts the following day.