Men's squash splits pair of matches to open season
---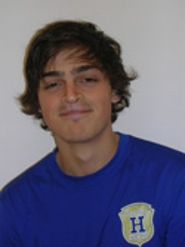 Hamilton College split its matches against Stanford University and Williams College in Williamstown, Mass., on Nov. 18 and 19.

Hamilton (1-1 overall) is ranked 23rd by the College Squash Association. The Continentals defeated No. 25 Stanford 6-3 on Friday, and lost 9-0 to No. 10 Williams the following day.

Against Stanford on Friday, Peter Harrison '15, Walker Lourie '15, Ted Nehrbas '15 and Austin Engros '15 all won matches for the Continentals in their first collegiate action. Harrison won a three-game match at the fifth position. Engros surrendered just six points in a three-game sweep at the ninth position. Lourie and Nehrbas won in five games at the sixth and eighth positions, respectively.

Cooper Veysey '12 won his match in three games at the fourth position. Ronald German '13 scored a five-game win, taking the final game by a score of 11-1 to clinch the victory at the seventh position.

Hamilton hosts Colgate University on Wednesday, Nov. 30, at 6:30 p.m.