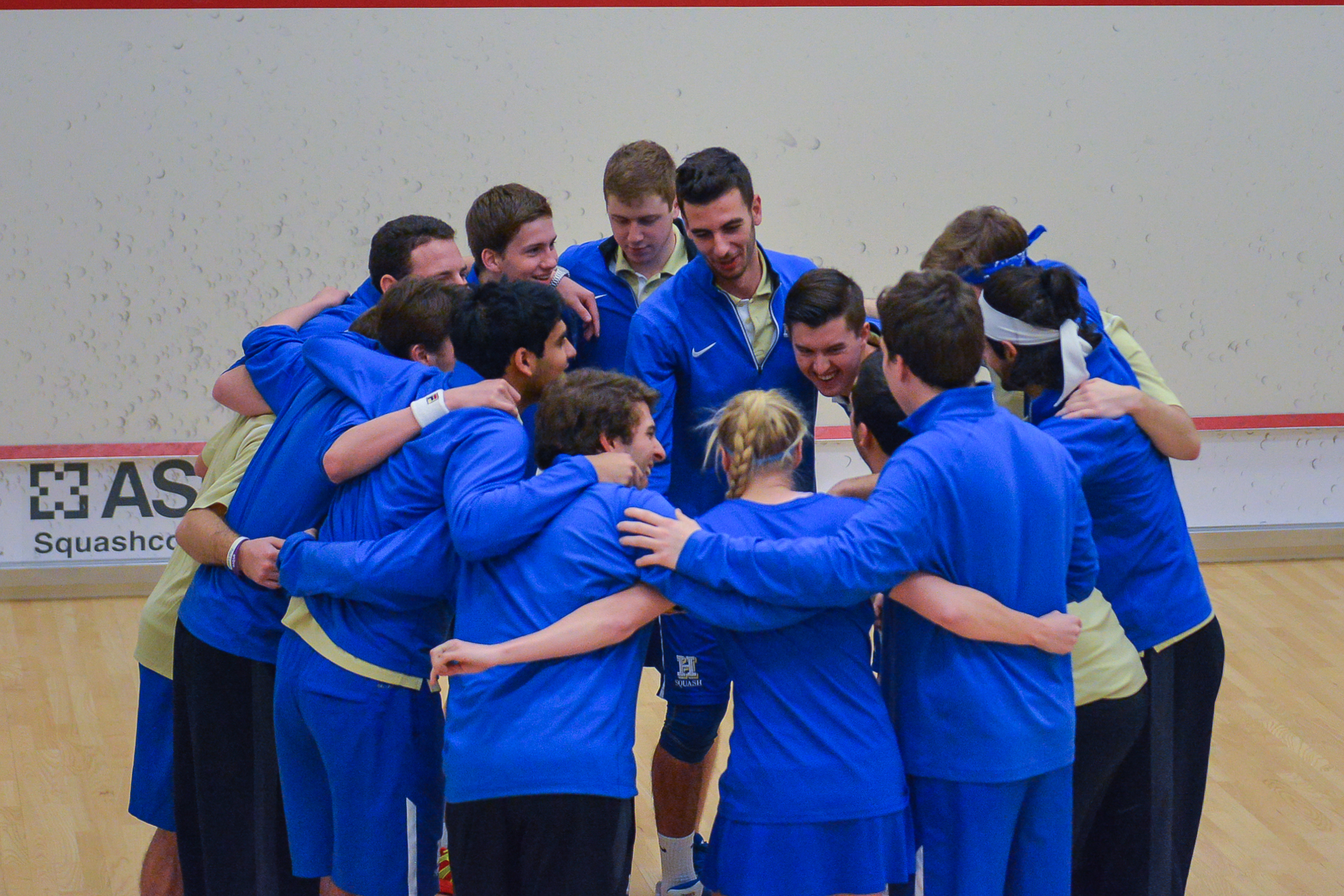 Hamilton College split four matches, including a pair of wins on Sunday, at the Little Squash Center on Dec. 5 and 6.

Middlebury results | Hobart results | Bard results | Colgate results

The Continentals (2-6 overall) won their first two matches this season by identical 9-0 scores against Bard College and Colgate University. The Hamilton men -- ranked 28th by the College Squash Association -- dropped a 9-0 decision against No. 18 Middlebury College and absorbed a 7-2 setback against No. 24 Hobart College on Saturday.

Against Hobart (2-3), only one match ended after the minimum three games. Both wins by the Continentals went the full five games. Seven of the matches against Bard (6-2) lasted just three games and eight of the matches against Colgate (3-3) were over after three games.

Marc Dudzik '16 won three matches at the third position and has 29 career victories at Hamilton. Dudzik improved his record this season to a team-best 6-2.

Sam Matlick '17, who played at the fifth position, was the other three-match winner for the Continentals. Against Hobart on Saturday night, Matlick rallied from a two games-to-one deficit. He won a dramatic fourth game 17-15, overcame a bloody nose and posted an 11-9 triumph in the fifth game.

Seven Hamilton players won two matches each. Josh Wolpert '16 (fourth position) increased his career victories total to 25 and Colin O'Dowd '19 (second) and Mark Sperry '17 (seventh) recorded the first two varsity wins of their collegiate careers. The rest of the double winners include: Tucker Hamlin '17 (first), Jonathan Ruth '18 (sixth), Sumair Khanna '19 (eighth) and Addison Morse '16 (ninth).

The men are off until Jan. 7, 2016, when the Continentals travel to Williams College for a match against the Ephs at 5 p.m.