Men's squash wins twice at national team championships
---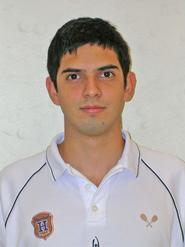 Hamilton College won two matches, including a 6-3 victory against Denison University, to capture the Summers "C" Division consolation bracket title at the College Squash Association team championships hosted by Princeton University from Feb. 20 to Feb. 22.
Hamilton -- 19th in the CSA rankings entering the weekend -- was upset by No. 22 Tufts University, 6-3, on Friday afternoon at Princeton. Sander Doucette '09, Rick Munschauer '09 and Mario Magaña '10 won their matches to claim the three Hamilton team points.
The Continentals (12-11 overall) regrouped for a 7-2 win against No. 23 George Washington University on Saturday at nearby Lawrenceville School. John DeWitt '09 blanked his opponent 3-0 at first position (9-7, 9-0, 9-6). James Hogan '11, Jono Peters '10, Magaña and Hal Lee '11 each recorded three-game wins as well. Munschauer and Alex Wood '12 won their matches in four games.
Hamilton closed out the weekend with the win against No. 21 Denison on Sunday afternoon at Lawrenceville. DeWitt recorded his second straight sweep at first position (10-8, 9-5, 9-3). Doucette rallied from two games down to pick up his second win of the weekend at second position (3-9, 9-10, 9-3, 9-3, 9-4).
Brett Morell '10, Wood, Magaña and Roly Morris '09 earned wins at sixth through ninth positions, respectively. Magaña was the only Continental to post victories in all three matches.
The Continentals finish the season at No. 21 in the CSA rankings.
A few Hamilton athletes will compete in the CSA individual championships at Williams College from Feb. 27 through March 1.