Men's swimming & diving 8th at NESCAC championships
---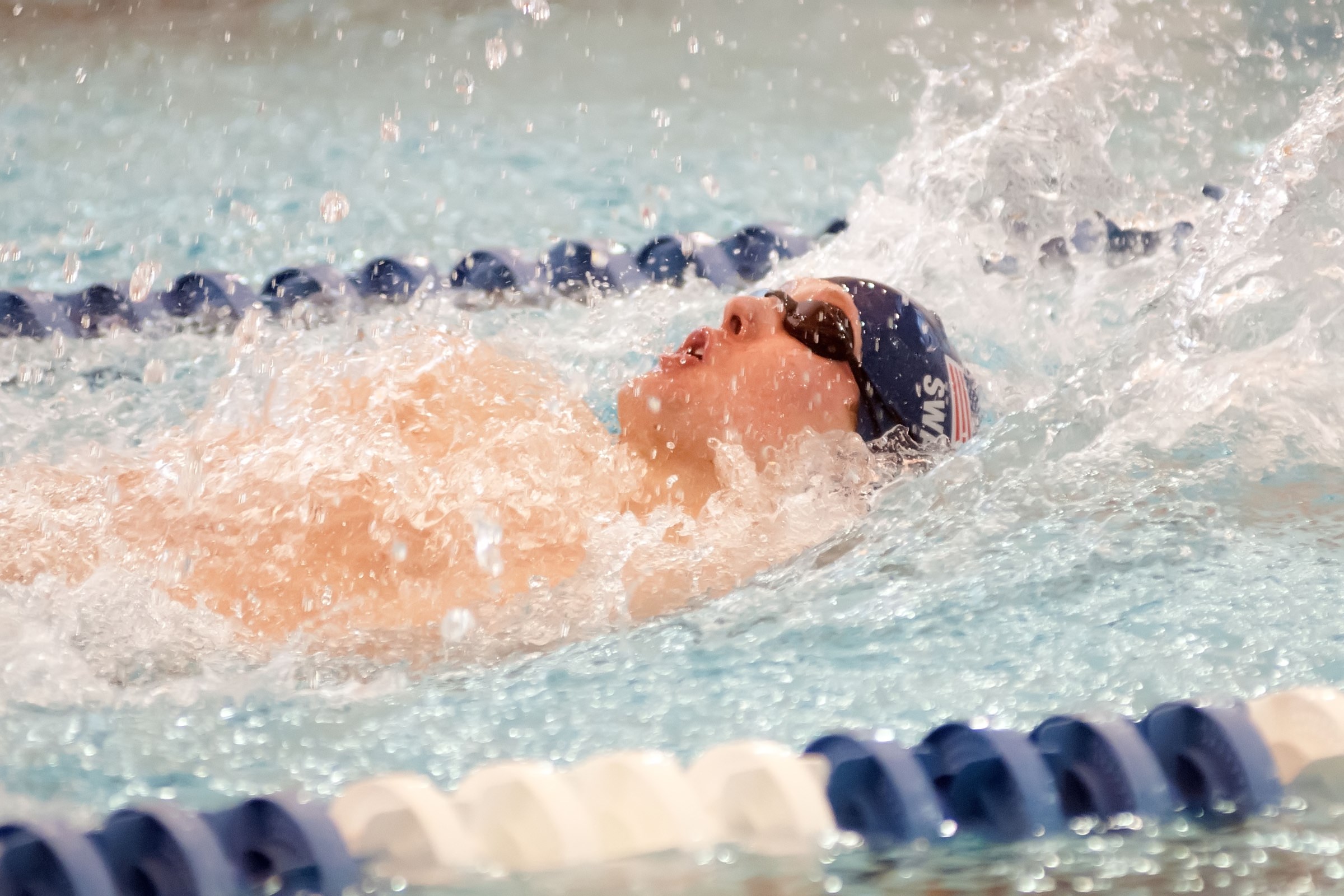 Hamilton College's Reid Swartz '15 broke two school records on the first day of the 2014 NESCAC Men's Swimming and Diving Championships at Bowdoin College's LeRoy Greason Pool on Feb. 21.

Results

Swartz finished third in the championship finals of the 50-yard backstroke with a time of 23.29 seconds, which broke his own school record of 23.56 seconds set last year.

During the morning's preliminary heats, Swartz led off the 400 medley relay with a time of 50.67 seconds in the 100 back. That time eclipsed the school record of 50.70 seconds set in 2008 by All-American Todd Johnson '08.

Alex Jones '16 ended up in fifth place in the consolation final of the 50 breaststroke with a time of 27.02 seconds. John McBratney '16 was fifth in the preconsolation final of the 500 freestyle and Ryan Cassidy '17 took seventh place with times of 4:41.75 and 4:43.38, respectively. McBratney's time in prelims was 4:40.82 and Cassidy's was 4:42.83.

Michael Weinzierl '15 took sixth place in the preconsolation final of the 2o0 individual medley with a time of 1:58.84. Weinzierl went one one-hundredth of a second faster in prelims.

Hamilton is in eighth place with 189 team points after the first day of the three-day event. Williams College leads the 11-team field with 636.5 points.