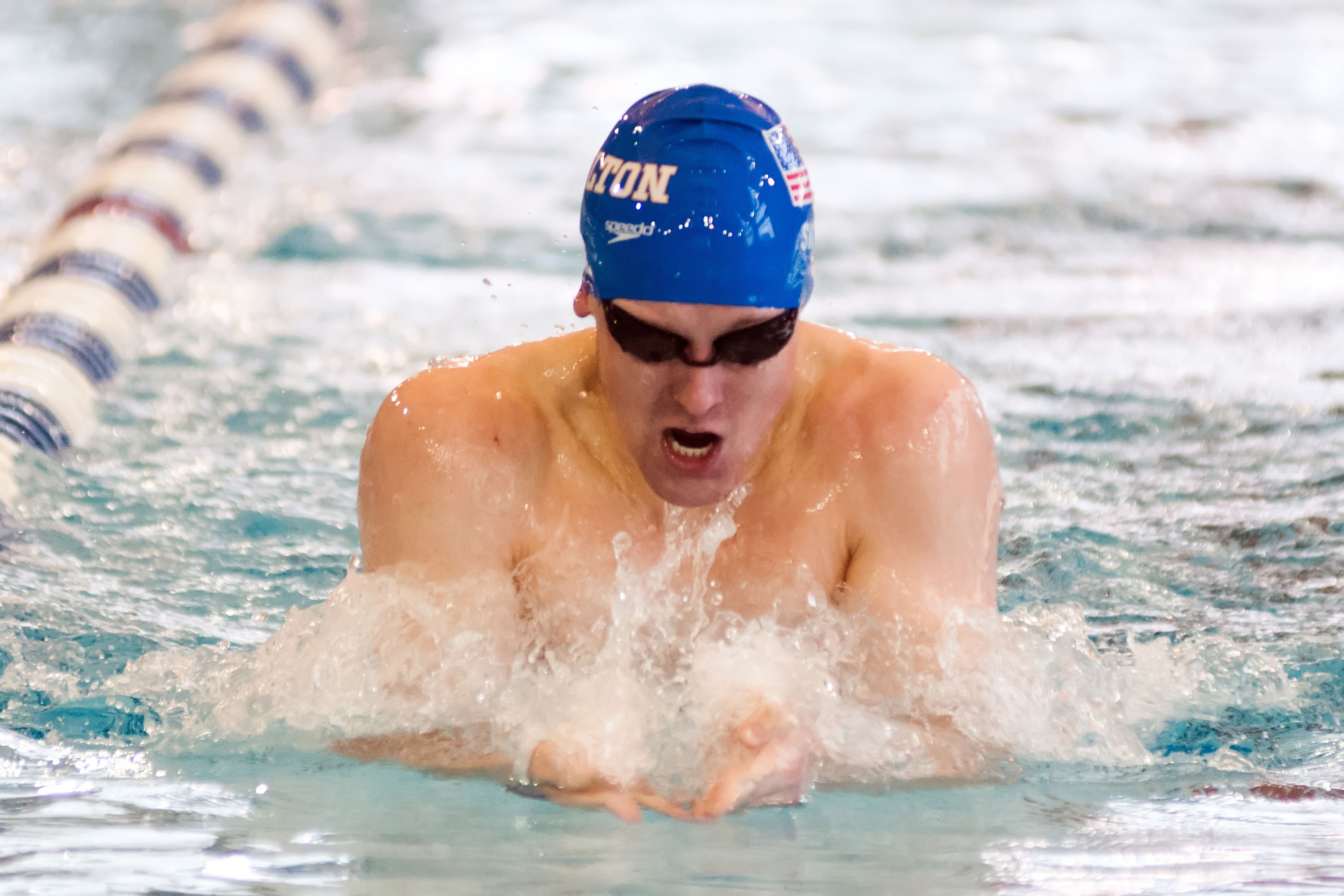 Hamilton College's Reid Swartz '15 and John McBratney '16 were a part of three wins apiece in the Continentals' 170-128 setback against Rensselaer Polytechnic Institute at RPI's Robison Pool on Saturday afternoon.

Results

Swartz finished first in the 100-yard backstroke with a time of 52.85 seconds and finished five seconds ahead of the runner-up in the 200 back with a time of 1:56.77. He led off the winning 400 freestyle relay that posted a time of 3:15.47. McBratney, Scott Becker '17 and Andrew McWhirter '15 rounded out the relay.

McBratney was victorious in the 200 free with a time of 1:47.42 and in the 500 free in 4:56.02. Becker ended up second in the 50 free with a time of 22.88 seconds.

Ryan Cassidy '17 earned first place in the 1,000 free with a time of 10:06.86 and Alex Jones '16 was runner-up in the 200 butterfly in 2:03.98. Tripp Miller '18 finished second in the 200 breaststroke (2:15.99) and the 200 individual medley (2:03.73).

Hamilton (4-5 overall) finished second in the 200 medley relay by just 0.23 seconds with a time of 1:38.46. The Continentals were competing in their second dual meet on the road in less than 24 hours. Hamilton defeated Skidmore College on Friday night.

The Continentals are off until the 2015 NESCAC Men's Swimming & Diving Championships at Middlebury College. The three-day event begins on Friday, Feb. 20.