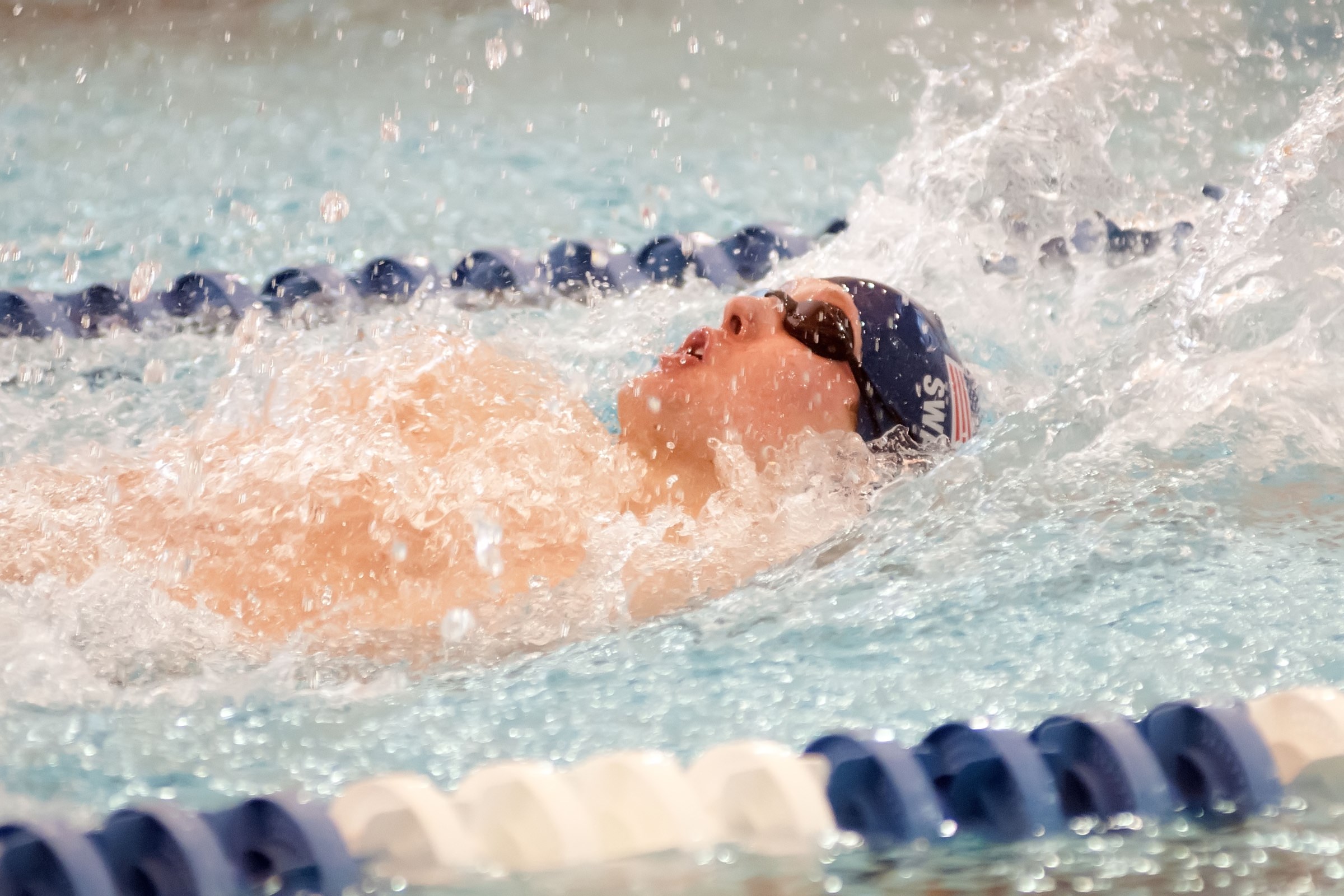 Reid Swartz '15 set a school record and Hamilton College finished in ninth place at the 2015 NESCAC Men's Swimming and Diving Championships held at Middlebury College's Natatorium on Sunday.

Results

Swartz finished second in the consolation final (10th overall) of the 200-yard backstroke with a time of 1:51.16. In the morning's preliminary heats he posted a time of 1:50.48, which broke the previous record of 1:51.13 held by Eric Schwenker '02 since 2002. Swartz's time also met a provisional qualifying standard for the NCAA Division III Championships. He holds all three men's backstroke records at Hamilton and on Saturday was part of a record-breaking 200 medley relay.

Ryan Cassidy '17 ended up in 11th place in the 1,650 freestyle with a time of 16:15.42. Cassidy's time met an NCAA provisional qualifying standard. Case Tetro '18 was 24th in 17:05.59.

Benjamin Cooper '18 landed in sixth place in the preconsolation final (22nd overall) of the 200 back with a time of 1:57.10 and Michael Weinzierl '15 was seventh (23rd overall) in 1:57.36. Cooper's prelim time was 1:56.96 and Weinzierl's was 1:57.13.

Tripp Miller '18 finished second in the preconsolation final (18th overall) of the 200 breaststroke with a time of 2:07.88. Alex Jones '16 took fifth place in the preconsolation final (21st overall) of the 200 butterfly in 1:57.68.

The Continentals racked up 490 team points. Williams College captured the team title with 2,066.5 points.