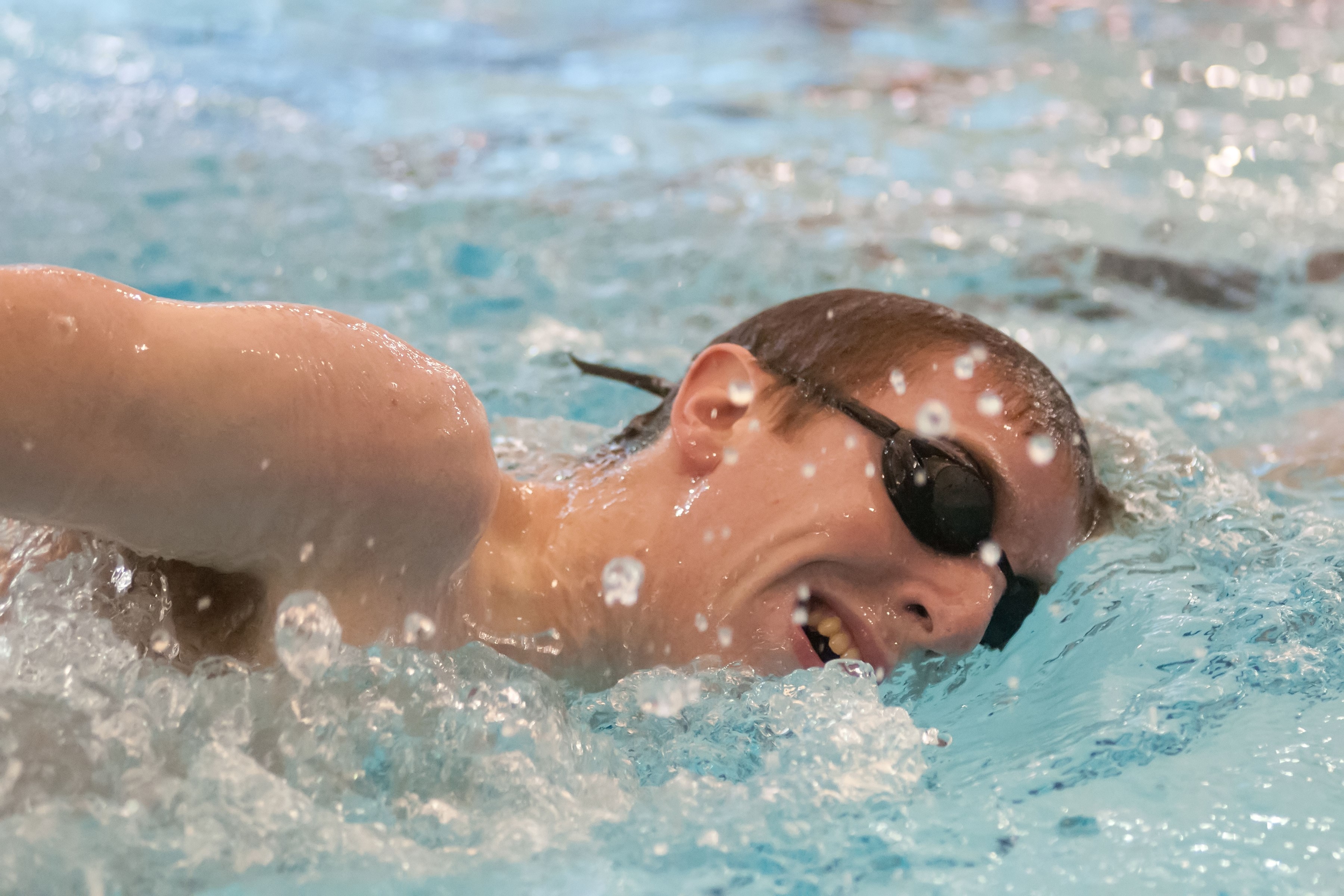 Hamilton College finished first in all 11 swim events and the Continentals breezed to a 134-84 win against Skidmore College at Skidmore's Williamson Sports Center on Friday night.


Scott Becker '17 led the way for Hamilton (4-4 overall) with victories in the 200-yard freestyle with a time of 1:51.77 and the 100 free in 50.64 seconds. Becker was also part of a 200 free relay that recorded a meet-best time of 1:28.96. Reid Swartz '15, Alex Jones '16 and John McBratney '16 rounded out the relay.

Swartz won the 50 free with a time of 22.42 seconds, Jones captured first place in the 100 butterfly in 54.09 seconds and McBratney touched the wall first in the 200 individual medley with a time of 2:01.35.

Swartz, Jones, McBratney and Michael Weinzierl '15 led off the meet with a victory in the 400 medley relay in 3:41.25. Weinzierl took first place in the 100 backstroke with a time of 56.51 seconds.

Ryan Cassidy '17 was a double winner in the 1,650 free (16:59.92) and the 100 breaststroke (1:03.64). Andrew McWhirter '15 posted a win in the 500 free with a time of 4:58.42. Trevor Pearson '18 was runner-up in the 200 free in 1:52.22.

The Continentals travel to Rensselaer Polytechnic Institute for another dual meet on Saturday, Jan. 31, at 1 p.m.