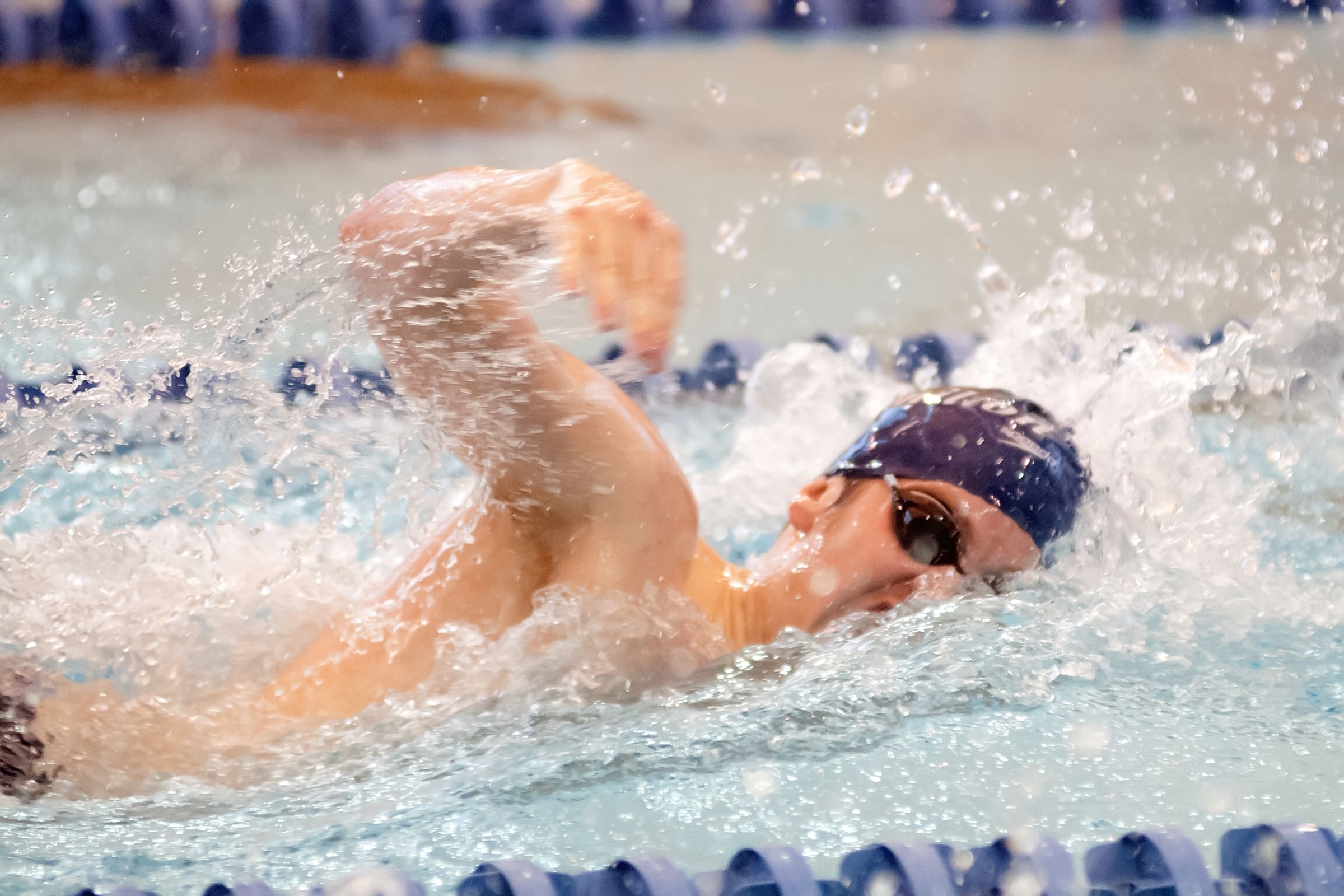 Hamilton College's Reid Swartz '15 finished first in three individual events and was part of a winning relay in the Continentals' 167-83 victory against Trinity College at Hamilton's Bristol Pool on Nov. 15.

Results

Swartz captured the top spot in the 50-yard backstroke in 24.93 seconds, in the 100 back with a time of 52.75 seconds and in the 200 individual medley in 2:01.75. He led off the winning 200 medley relay that finished in 1:38.47. Tripp Miller '18, Alex Jones '16 and John McBratney '16 rounded out the relay.

McBratney won the 200 freestyle (1:49.03) and the 50 free (22.59 seconds). Miller recorded his first collegiate victory in the 50 breaststroke with a time of 29.56 seconds. Jones was a winner in the 100 breast in 1:03.37.

Ryan Cassidy '17 finished first in the 1,000 free with a time of 10:13.97 and touched the wall first in the 500 free (4:57.58). Andrew McWhirter '15 grabbed the top spot in the 100 free with a time of 49.80 seconds. McWhirter, Cassidy, McBratney and Luke Jeton '17 finished first in the 400 free relay in 3:22.32.

Michael Burchesky '17 won the 3-meter springboard diving event with 143.02 points and Cole Bodak '17 was the 1-meter winner with 144.60 points.

The Continentals host Ithaca College, Hartwick College and SUNY Geneseo on Saturday, Nov. 22, at noon.