Men's swimming & diving takes down Wesleyan
---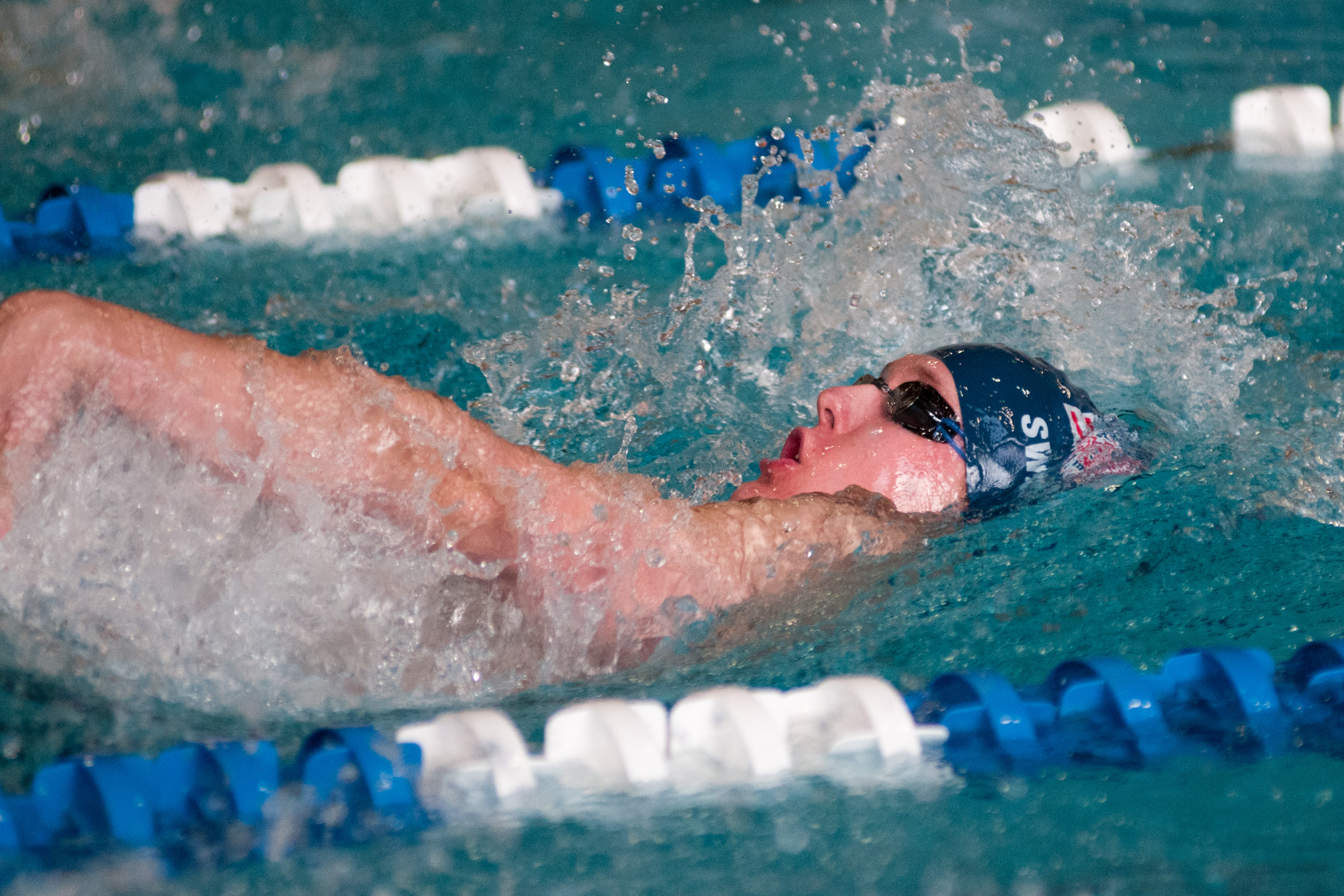 Hamilton College athletes finished first in nine events and the Continentals defeated Wesleyan University in a dual meet at Hamilton's Bristol Pool on Jan. 4.

Results

Hamilton's John McBratney '16 and Reid Swartz '15 took first place in two swimming events apiece and Remi Levinson '17 swept the two springboard diving events. The Continentals (1-5 overall) racked up 141.5 points to Wesleyan's 89.5.

McBratney won the 200-yard freestyle in 1:48.59 and the 500 free in 4:57.53. He was also the anchor leg for Hamilton's winning 400 free relay. Conor Collins '14, Andrew McWhirter '15 and Fumi Asaga '14 were also part of that relay that posted a time of 3:20.17.

Swartz won the 200 individual medley in 2:01.76 and the 200 backstroke in 1:59.37. He also led off the Continentals' winning 400 medley relay. Alex Jones '16, Luke Jeton '17 and Collins were also part of the relay that recorded a time of 3:39.33.

Levinson finished with 153.60 points in the 3-meter board and 150.30 points in the 1-meter event.

Collins took the top spot in the 100 free with a time of 48.85 seconds. Ryan Cassidy '17 was runner-up by just 1.19 seconds in the 1,000 free with a time of 10:22.24, McWhirter ended up second in the 50 free in 23.14 seconds and Jones captured second place in the 200 butterfly with a time of 2:05.16.

Hamilton travels to the Florida Keys for a one-week training trip and will compete in the Founders Invitational at Islamorada on Saturday, Jan. 11, at 7 p.m.