Men's swimming & diving team defeats RIT
---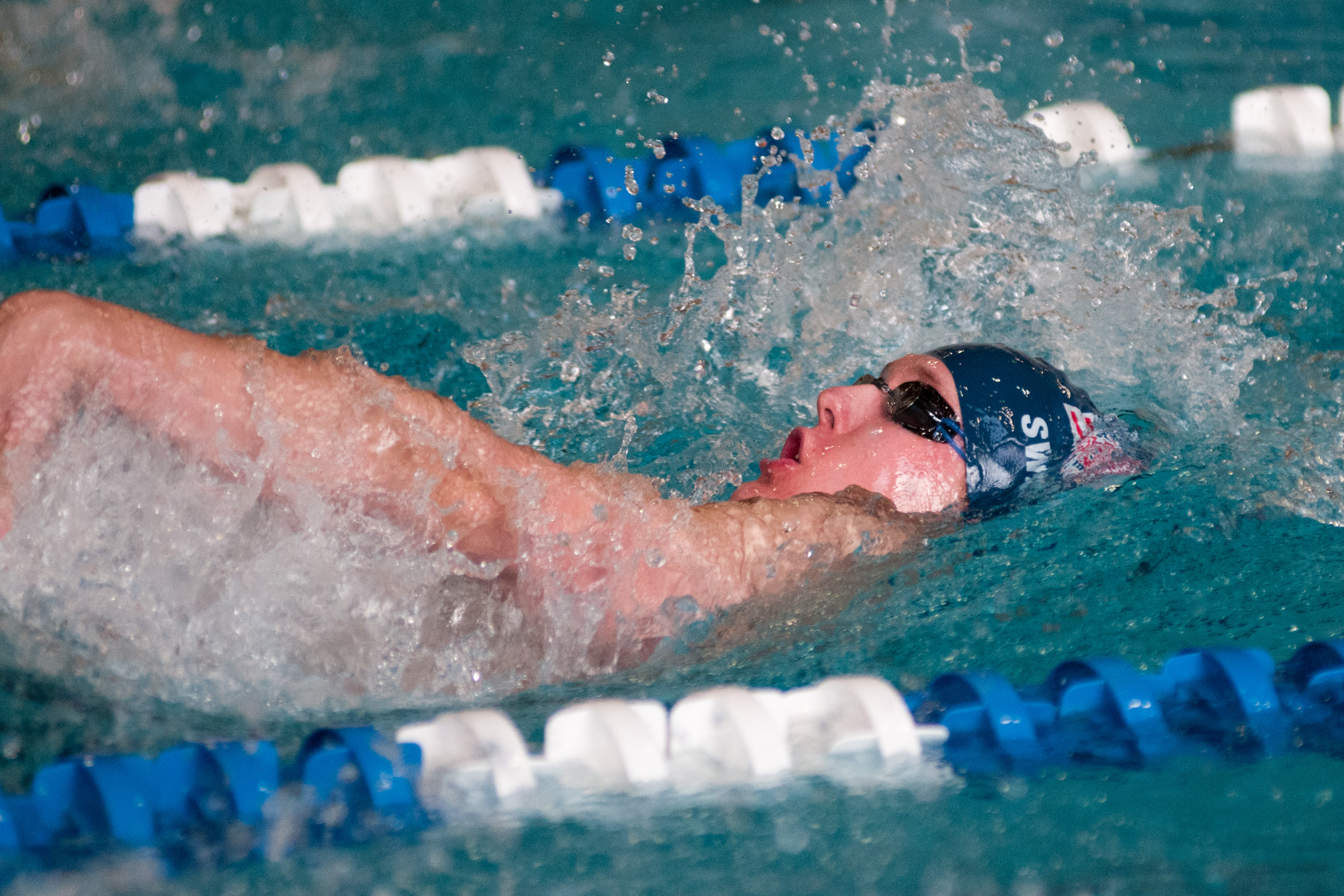 Hamilton College swimmers finished first in 10 out of 11 events and the Continentals eased past Rochester Institute of Technology in a dual meet at Hamilton's Bristol Pool on Jan. 18.

Results

The Continentals improved their dual meet record to 2-5 this season with the 135-97 victory. Hamilton has won its last two dual meets, including a victory against Wesleyan University on Jan. 4.

Reid Swartz '15, John McBratney '16 and Ryan Cassidy '17 won two individual events apiece for the Continentals. Hamilton also swept the two relays.

Swartz finished first in the 200-yard individual medley with a time of 2:01.26 and the 200 backstroke in 1:58.56. He also led off for the 200 medley relay that finished with a time of 1:40.06. The rest of that relay included Alex Jones '16, Luke Jeton '17 and Conor Collins '14.

McBratney continued to excel in the distance freestyle events as he took first place in the 200 with a time of 1:47.94 and the 500 in 4:54.33. He also anchored the 200 free relay that posted a time of 1:30.55. The rest of that relay included Andrew McWhirter '15, Jones and Fumi Asaga '14.

Cassidy captured first place in the 1,000 free with a time of 10:11.99 and the 200 breaststroke in 2:16.75. Jones grabbed the top spot in the 200 butterfly with a time of 2:01.92.

Collins raced to first place in the 100 free with a time of 49.05 seconds and ended up second in the 200 free in 1:48.91. Jeremy Trombetta '15 finished second in the 50 free with a time of 23.03 seconds, and Michael Weinzierl '15 was runner-up in the 200 IM in 2:03.43.

The Continentals take on Union College in Schenectady, N.Y., on Saturday, Jan. 25.