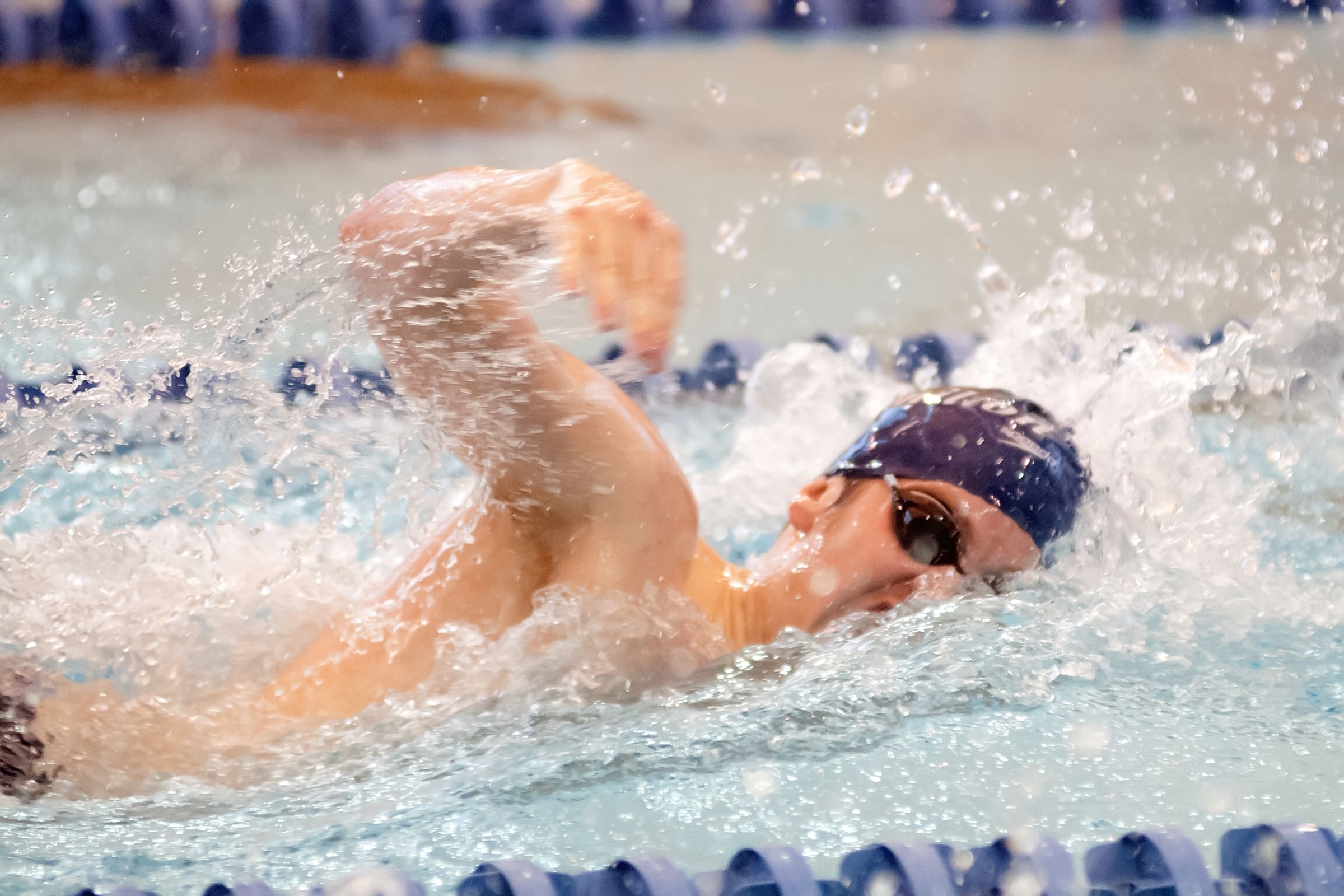 Hamilton College opened 2015-16 with a 166-124 dual meet victory at Trinity College on Saturday afternoon.

Results

John McBratney '16 led the way for the Continentals with a pair of individual wins and a runner-up finish, and he anchored the 200-yard freestyle relay to first place. McBratney won the 200 free in 1:48.19 and the 50 free in 22.52 seconds. He took second in the 100 free with a time of 49.43 seconds.

McBratney helped lead the winning 200 free relay to a time of 1:29.36. The rest of the relay included Alex Jones '16, Case Tatro '18 and Scott Becker '17. Jones took second place in the 100 butterfly with a time of 54.35 seconds, Tatro ended up third in the 200 free in 1:51.68 and Becker was second to McBratney in the 50 free (22.73 seconds) and landed in third place in the 100 free (49.83 seconds).

Ryan Cassidy '17 won the 1,000 free by .14 seconds with a time of 10:09.78 and was runner-up in the 500 free in 4:59.57, less than a second behind the winner.

Jesse Bennett '19 was a double winner in his first collegiate meet in the 100 and 200 breaststroke with times of 1:02.43 and 2:21.95, respectively. Tripp Miller '18 recorded a victory in the 200 individual medley (2:01.93) and was third behind Bennett in the 100 breast (1:02.89).

Frankie Hearne '19 was runner-up in the 200 breast just two-tenths of a second behind Bennett with a time of 2:22.15 as Hamilton swept the top three places in the event. Ben Cooper '18 took second place in the 100 backstroke (57.27 seconds) and was third in the 200 back (2:04.56).

In diving, Cole Bodak '17 grabbed the top spot in the 3-meter board with 149.30 points and the 1-meter board with 147.95 points.

The Continentals are off until Dec. 4 and 5 when they host the Hamilton Invitational. Friday's session starts at 4 p.m., Saturday's first session begins at 10 a.m. and the final session is Saturday afternoon at 3:30.