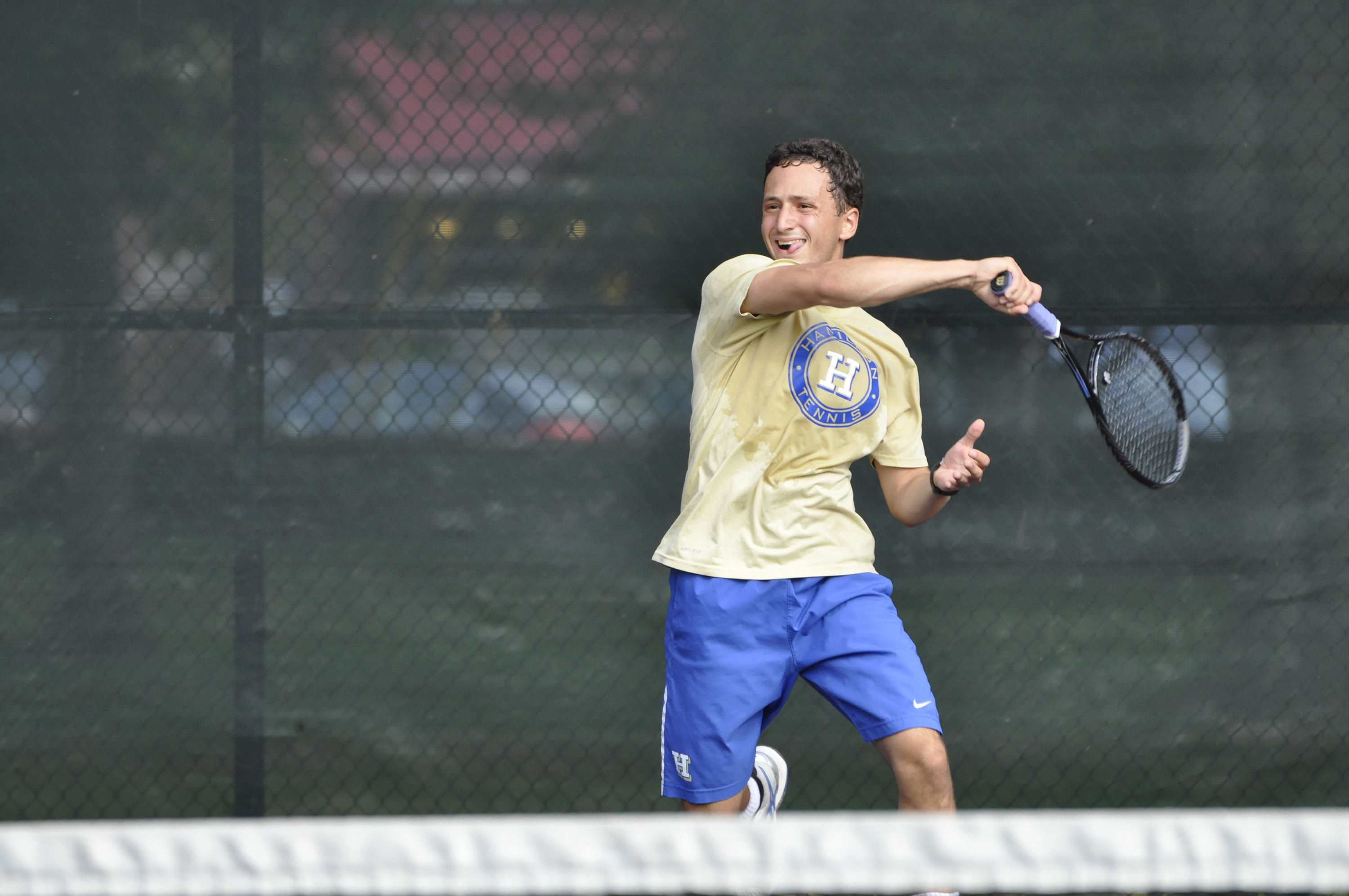 Hamilton College's Ian Antonoff '16 and Lars Scannell '19 reached the quarterfinals of the doubles bracket at the 2015 Intercollegiate Tennis Association Men's Division III Northeast Regional Championship, which was held at Vassar College's Joss Tennis Courts from Sept. 25 to Sept. 27.

Results

Antonoff and Scannell were seeded fifth for the tournament. They breezed to an 8-3 win against the University of Rochester's Masaru Fujimaki and Ben Shapiro in the first round and cruised to an 8-1 victory against Rochester Institute of Technology's Jared Raphael and Ken Chou in the second round. Antonoff and Scannell were edged 8-6 by the No. 2-seeded doubles team from Rensselaer Polytechnic Institute, Sherman Uyeno and McKinley Grimes, in the quarters. Antonoff and Scannell are 5-2 as a doubles team this fall.

Alex Streich '18 and Austin Lokre '16 lost in the first round of the main doubles draw but won a match in the consolation bracket. Streich and Lokre defeated a Vassar doubles pair 9-7 and moved on to the quarterfinals where they dropped an 8-6 decision against a duo from New York University.

Antonoff, Jonathan Cohen '17 and Eyad Nagori '18 were all eliminated in the first round of the singles bracket. Antonoff and Cohen played opponents who were top 16 tournament seeds.

The Continentals are off until next spring when they kick off 2016 with a NESCAC match at Middlebury College on March 12.