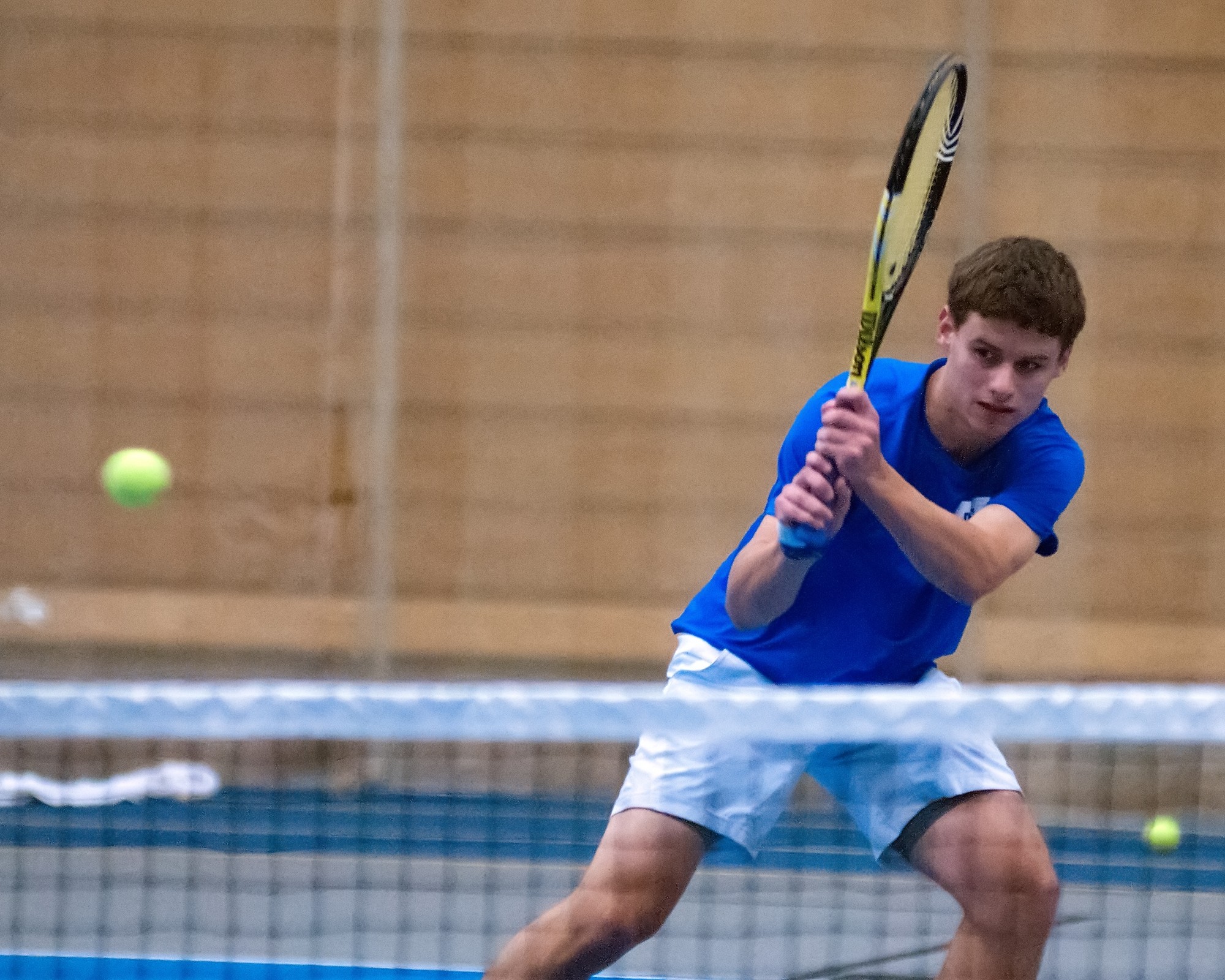 Hamilton College ended a three-match losing skid with an emphatic 9-0 non-conference victory against SUNY Oneonta at Hamilton's Margaret Bundy Scott Field House on Saturday.

Results

The Continentals (6-5 overall) defeated Oneonta by the same score back on Sept. 17. Five Hamilton players recorded singles and doubles wins.

Matt Billet '15 was a 6-3, 7-5 winner at first flight singles and paired with Jon Cohen '17 for an 8-5 triumph at third flight doubles. Cohen breezed to a 6-0, 6-1 victory at fourth flight singles.

James Oliver '15 dropped just two games at second flight singles. Oliver and Eyad Nagori '18 won 8-2 at second flight doubles, and Nagori posted a 6-2, 6-2 victory at fifth flight singles.

Max McKee-Proctor '17 outlasted his opponent 7-6, 3-6, 10-8 at third flight singles. McKee-Proctor and Austin Lokre '16 prevailed 8-5 at first flight doubles.

In the match of the day, Jack Vissicchio '17 rallied for a 4-6, 6-2, 12-10 win at sixth flight singles. Vissicchio and the Continentals travel to St. Lawrence University for another non-conference match on Sunday, March 29, at 3 p.m.