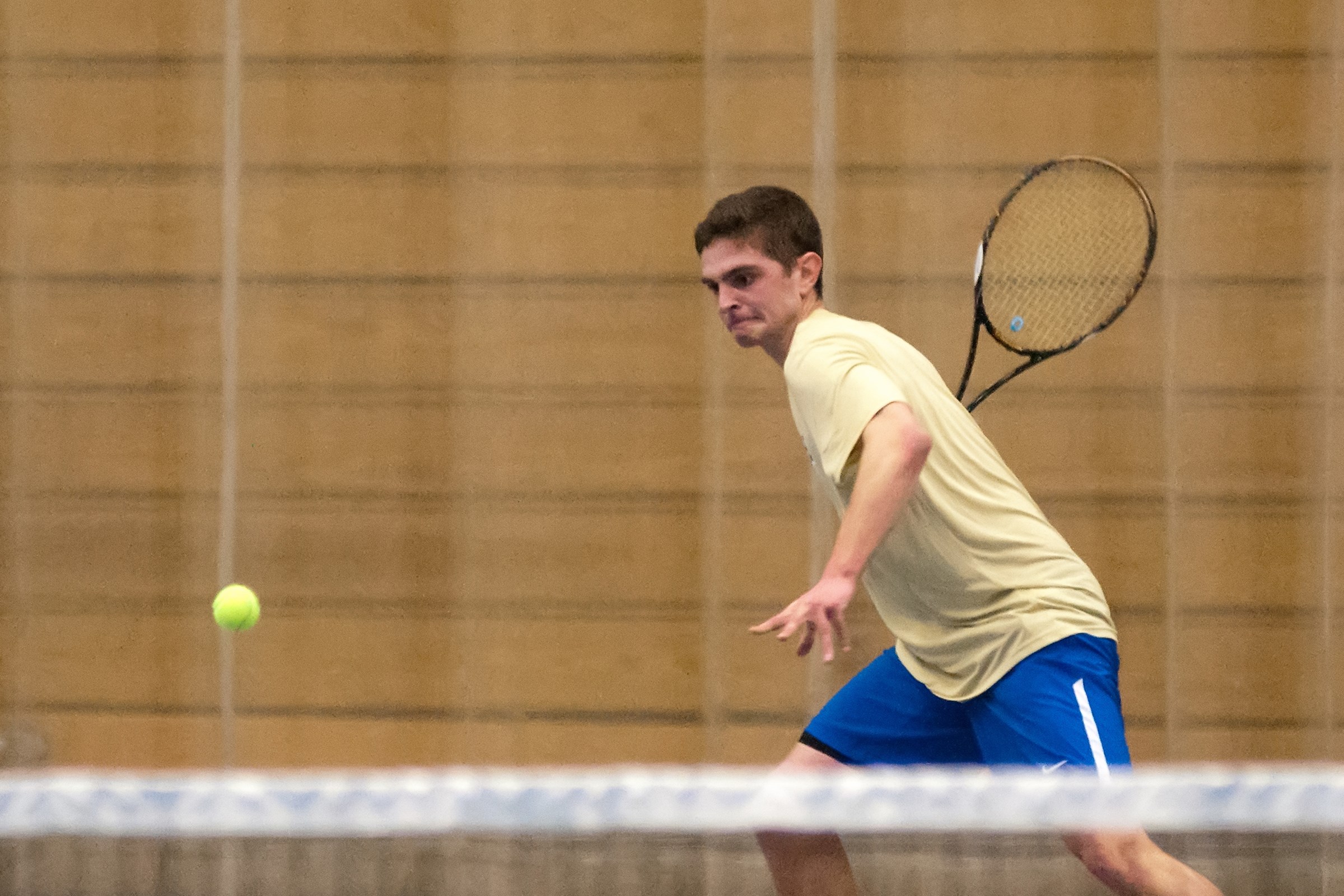 Hamilton College breezed to a 9-0 non-conference win against Lawrence University at Lake Cane Tennis Center in Orlando, Fla., on Sunday.

Results

Hamilton (5-2 overall) dropped just one set in six singles matches in the Continentals' spring break opener in Florida. Lawrence's record dipped to 5-5.

Four Hamilton players were victorious in singles and doubles play. James Oliver '15 was a 6-0, 6-2 winner at first flight singles and was paired with Eyad Nagori '18 for an 8-4 triumph at second flight doubles.

Matt Billet '15 rallied for a 6-7, 6-1, 10-6 win at second flight singles and teamed up with Jon Cohen '17 for an 8-0 rout at third flight doubles. Cohen surrendered just one game in his easy victory at fourth flight singles.

Max McKee-Proctor '17 posted a 6-2, 6-0 win at third flight singles and recorded an 8-5 triumph at first flight doubles with partner Austin Lokre '16. Jack Vissicchio '17 was a 6-2, 6-2 winner at fifth flight singles and Burke Paxton '17 completed the sweep with a 6-0, 6-1 victory at sixth flight singles.

The Continentals take on nationally ranked No. 22 University of Wisconsin-Whitewater at the same site on Monday, March 23, at 11:30 a.m.