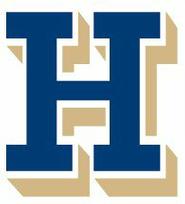 Hamilton College's Jon Cohen '17 and Alex Streich '18 captured the "B" doubles flight title at the 2014 St. Lawrence University Men's Tennis Fall Classic, which was held on Sept. 13 and 14.

Results

Cohen and Streich won all four of their matches, including an 8-5 decision against St. Lawrence's Charlie Russell and Alan Shortz in the final. Cohen and Streich cruised to an 8-2 victory against the University of Rochester's Andrew Nunno and Ryan Zu in the first round, and posted an 8-3 triumph against Hobart College's Miles Singer and Colin Marker in the quarterfinals. The duo recorded an 8-4 win in the semifinals against St. Lawrence's Marco Amendola and Martin Pelletier.

Matt Billet '15 and James Oliver '15 won a pair of matches and reached the semifinals of the "A" doubles flight. Billet and Oliver dropped an 8-2 decision to Rochester's Julian Danko and Ben Shapiro after two easy victories.

The Continentals had a good deal of success in the "C" singles flight as Jake Vissicchio '17 played for the championship and Austin Lokre '16 advanced to the semifinals. Vissicchio narrowly defeated Lokre in the semis (7-6, 7-6) before he was downed 6-1, 6-0 by St. Lawrence's Tom Luchars in the final. Vissicchio won three matches and Lokre posted two victories in singles play.

Players from Ithaca College, Nazareth College and Rochester Institute of Technology also competed in the event. Hamilton travels to SUNY Oneonta for a non-conference match on Wednesday, Sept. 17.