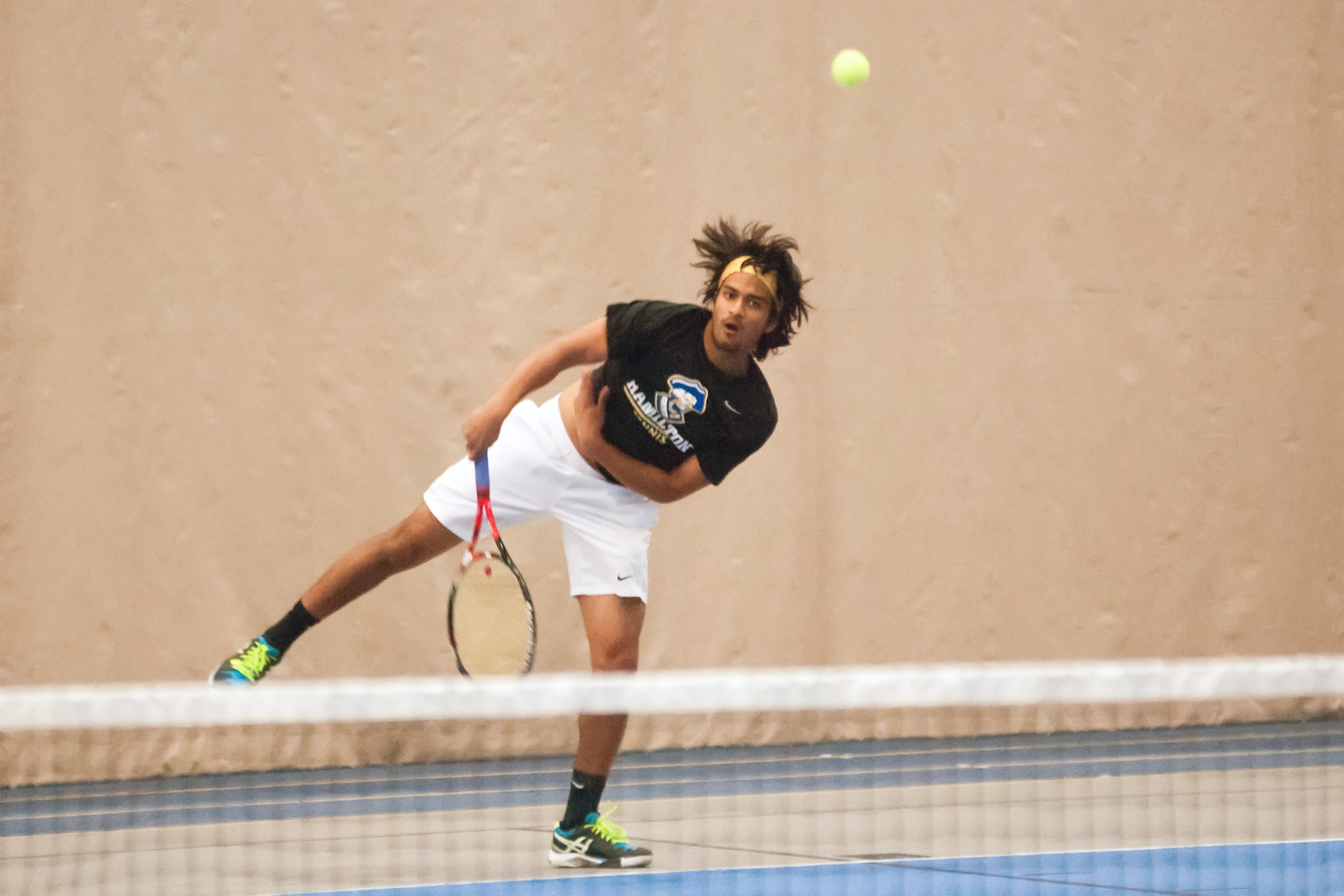 Bowdoin College swept the doubles matches and the nationally ranked No. 8 Polar Bears posted an 8-1 NESCAC victory against the Hamilton College Continentals inside Hamilton's Margaret Bundy Scott Field House on Saturday.

Results

Bowdoin (9-2, 3-1 NESCAC) got back on the winning track after the Polar Bears suffered a 6-3 loss at Bates College on Thursday.

Eyad Nagori '18 recorded the team point for the Continentals (7-8, 0-3). Nagori outlasted his opponent 6-3, 3-6, 10-7 at fourth flight singles and improved his record to 10-5. He is tied with Jon Cohen '17 for most singles wins on the team this season.

Hamilton travels to Union College for a non-conference match on Tuesday, April 14, at 4 p.m.