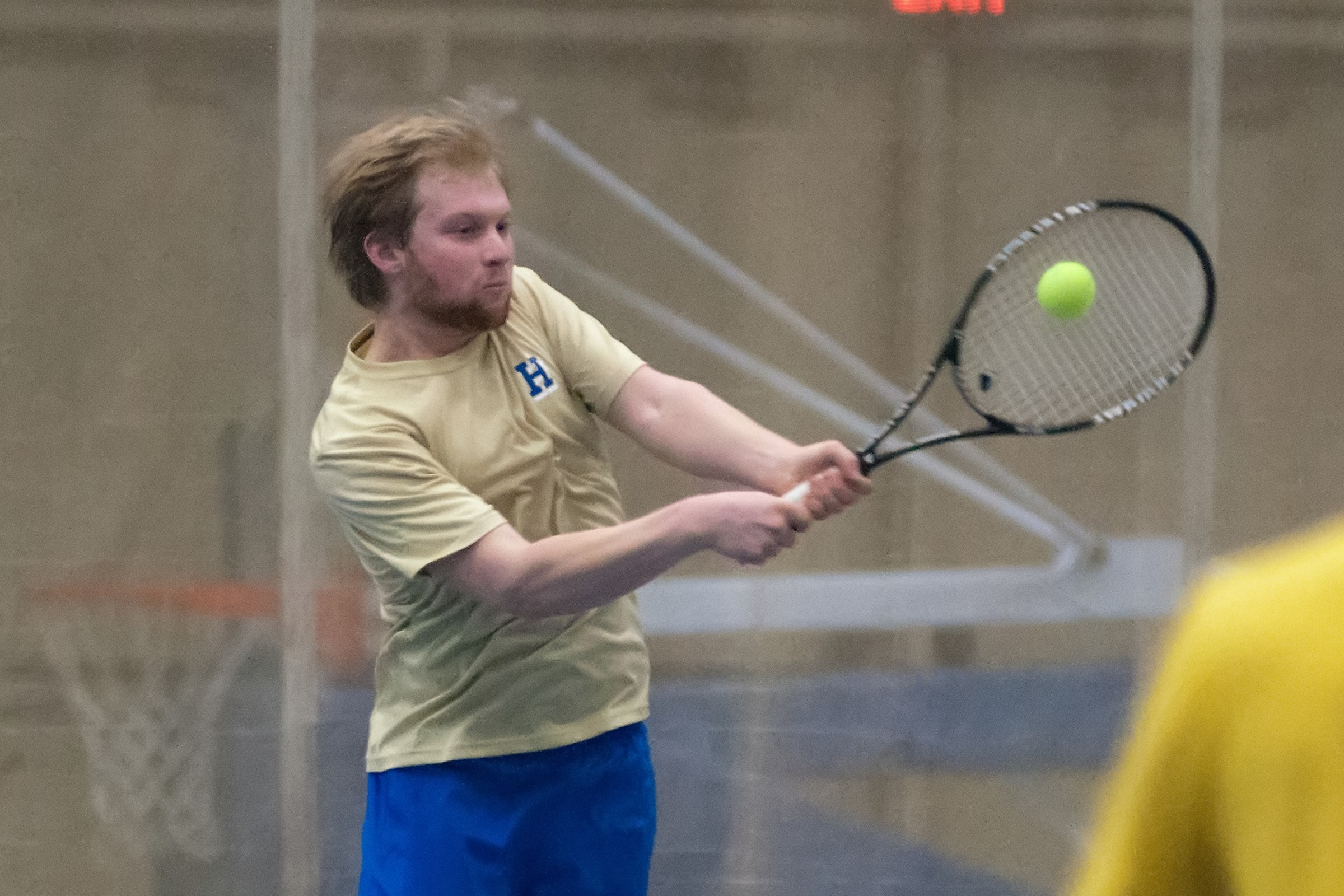 The Hamilton College Continentals dropped their NESCAC match against Tufts University 6-3 at Hamilton's Margaret Bundy Scott Field House's indoor courts on April 5.

Results

The Continentals (7-6, 0-3 NESCAC) started strong as they won two out of three doubles matches. James Oliver '15 and Ben Swett '14 prevailed 8-4 at first flight and Austin Lokre '16 and Max McKee-Proctor '17 won by the same score at third flight. Lokre and McKee-Proctor are 11-5 as a doubles pairing this season.

Hamilton's lone singles winner was Ian Antonoff '16, who outlasted Jake Lazarus by scores of 7-6, 2-6 and 10-7 in the super-tiebreaker. Antonoff has won five straight matches and owns a record of 11-5 in singles play. Tufts improved its record to 6-5 overall, 2-3 in the conference.

The Continentals host Colby College for another NESCAC match on Saturday, April 12, at 2 p.m.