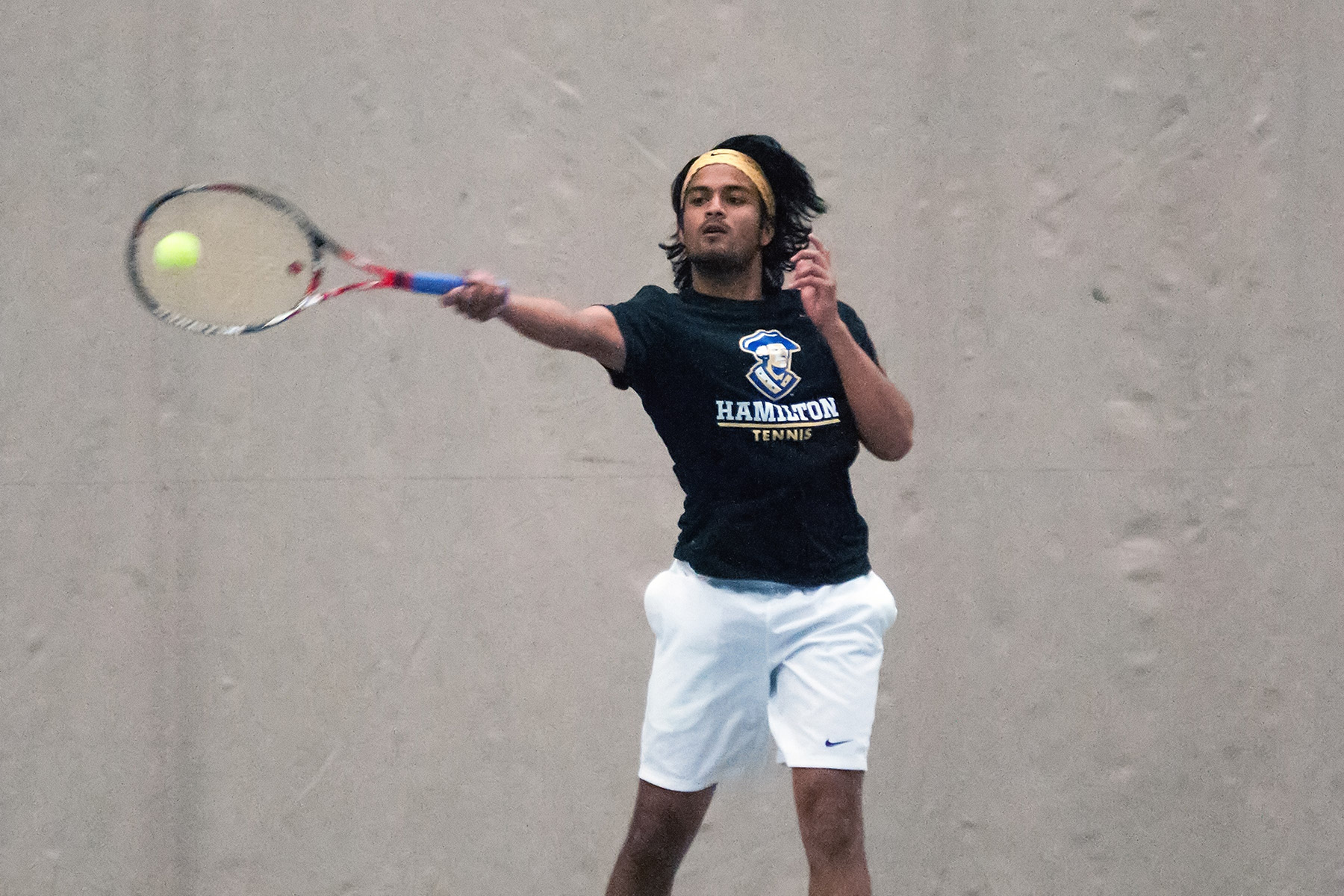 Hamilton College lost 7-2 in a NESCAC match against Connecticut College at the Camels' South Tennis Courts on Saturday.

Results

Eyad Nagori '18 and Jon Cohen '17 won their singles matches for Hamilton (9-11, 0-5 NESCAC). Cohen outlasted his opponent in three sets (7-6, 6-7, 10-5) at fifth flight for his 12th singles win this season. Nagori, who leads the team with a 14-6 singles record, posted a victory at fourth flight by default after the first set.

Connecticut Coll. (8-10, 1-6) is ranked 20th in the Northeast Region by the Intercollegiate Tennis Association.

The Continentals wrap up 2014-15 with another NESCAC match at nationally ranked No. 22 Wesleyan University on Sunday, April 26, at 2 p.m.