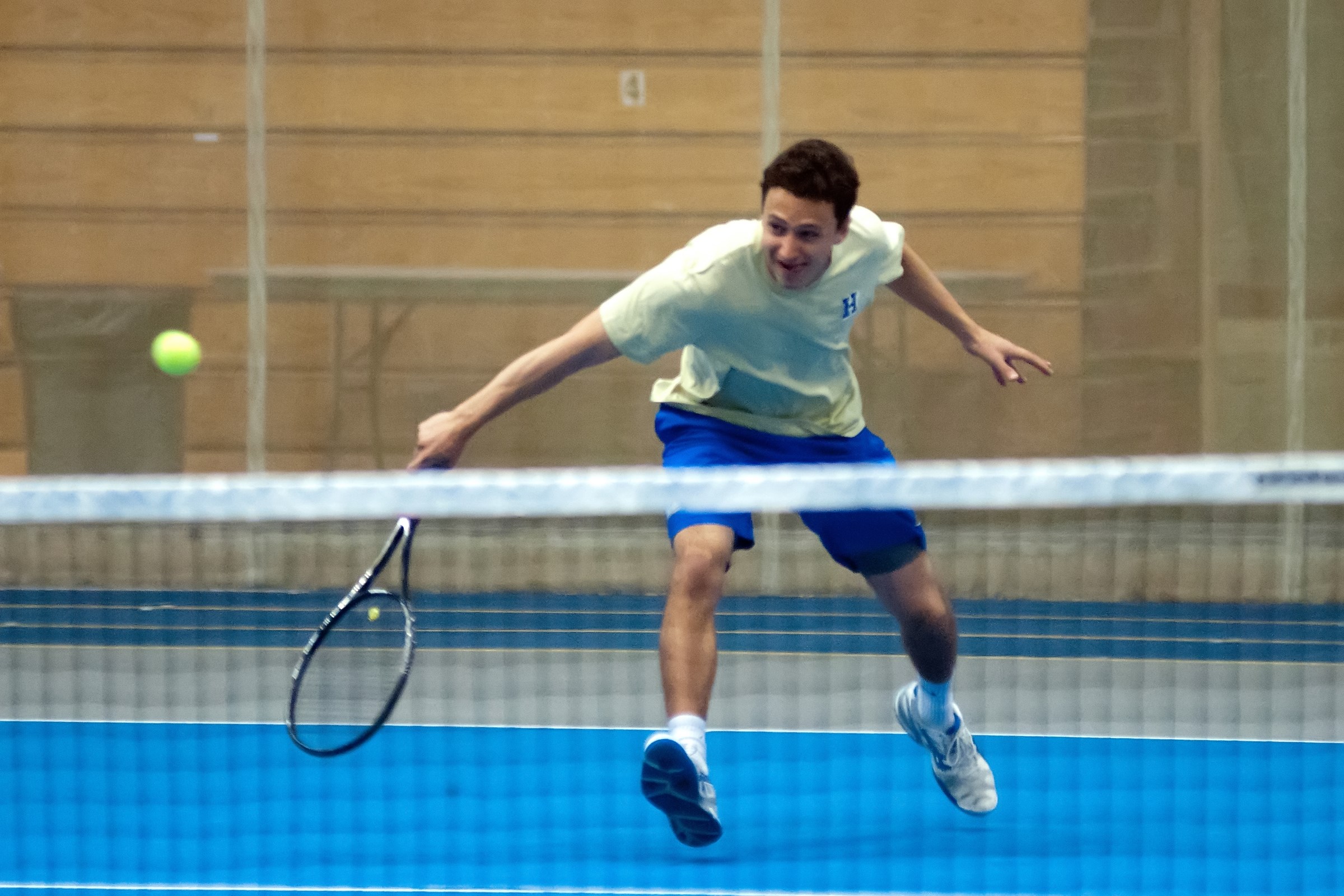 Nationally ranked No. 35 Colby College won a pair of three-set singles matches and the Mules posted a 6-3 NESCAC victory against Hamilton College at Hamilton's Margaret Bundy Scott Field House on Saturday.

Results

Eyad Nagori '18 won his fifth flight singles match for the Continentals, as well as his second flight doubles match with James Oliver '15. Nagori recorded a 6-1, 7-5 triumph against Colby's Jeremy Mendoza '18. Oliver and Nagori squeaked out an 8-6 win against Mark HoSang '16 and Mendoza.

Jonathan Cohen '17 dropped just two games in his straight-set victory at fourth flight singles against HoSang. Cohen and Nagori are both 6-2 in singles play this season.

Hamilton (4-2, 0-1 NESCAC) travels to Orlando, Fla., and will play Lawrence University on Sunday, March 22.