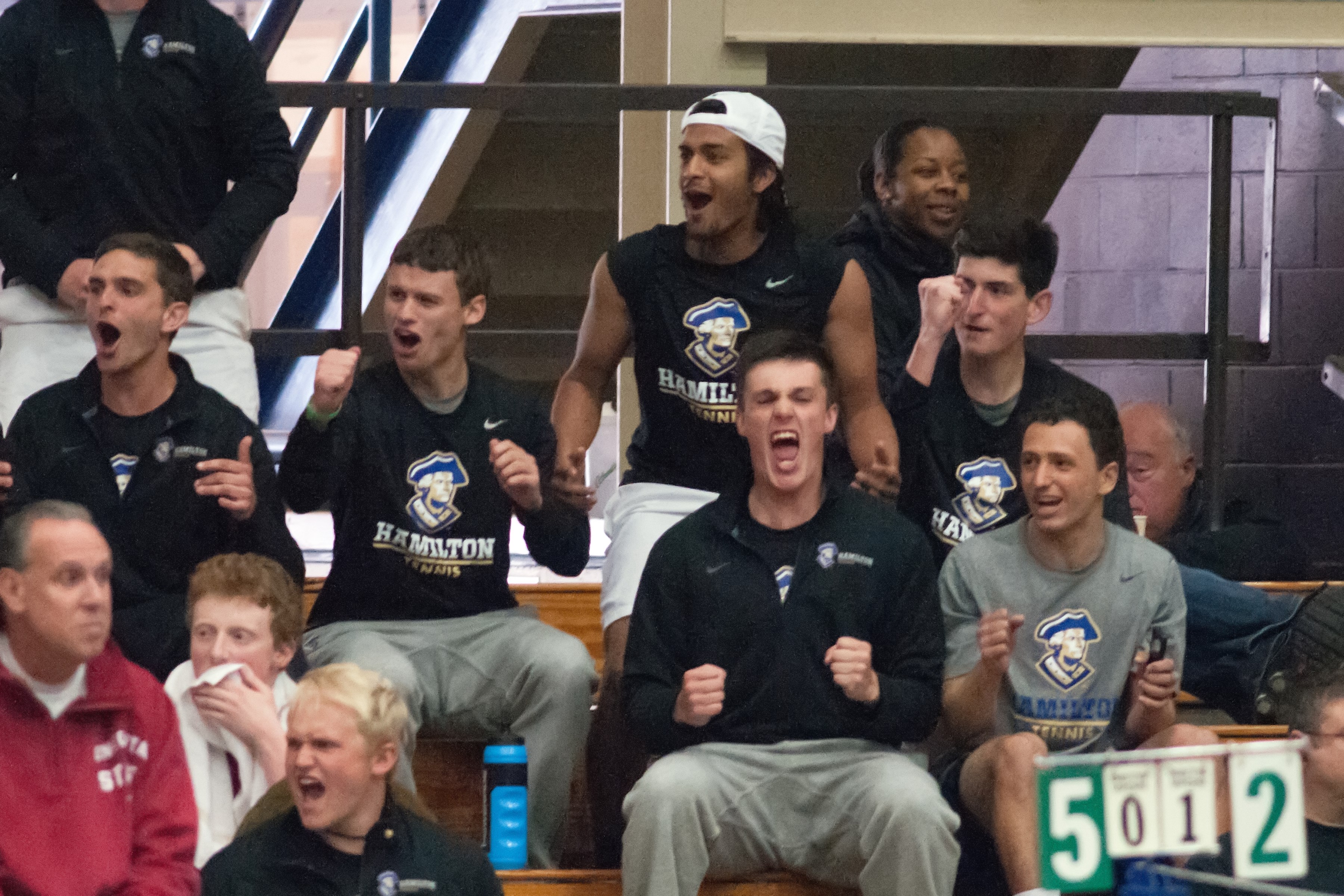 The Hamilton College men's tennis team wrapped up its first competition of the season, completing two days of play at the Seventh Annual Stony Brook Invitational. No team scores were held at the event, which concluded Saturday.

A pair of Continental freshman advanced in the D singles bracket. Lars Scannell '19 reached the semifinals and Matt Haas '19 joined him in the quarterfinal round. After receiving a bye through the first round, Scannell topped Rensselaer's Daniel Osio 6-4, 4-6, 10-7 before losing to Hofstra's Leonard Pires 3-7, 7-5, 12-10. Haas topped Suryanish Patel of Rensselaer in the first round, dropping the first set before rallying to win 2-6, 7-6 [8], 10-4. Haas was knocked out by Pires in the quarterfinals (7-6 [2], 6-3).

Jonathan Cohen '17 picked up his first singles win of the season, topping Rensselaer's Anthony Kim 8-6 in the consolation quarterfinal round of the C draw before losing in the semifinals.

In doubles play, Hamilton's top performance came from the paring of Austin Lokre '16 and Alex Streich '18 who reached the semifinals of the B bracket. The pair were 7-6 [3] winners over Rensselaer's Osio and Sundar Devakottal in the first round and advanced to the semifinals by default where they were eliminated by a team from Villanova.

The Continentals return to action Saturday, traveling to Canton, N.Y., for the two-day St. Lawrence Fall Classic.